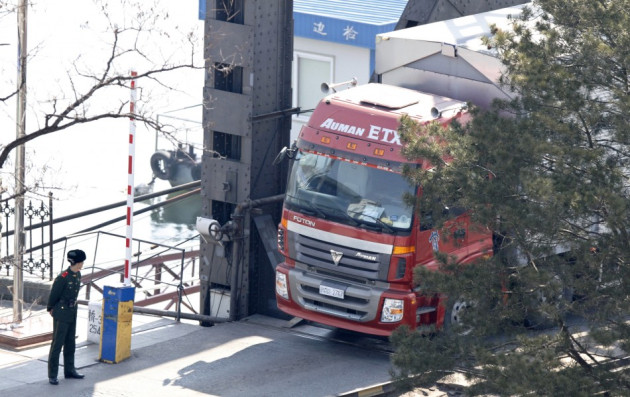 The state-owned Bank of China has severed its ties with a key North Korean bank in a bid to tighten the screws on the country over the rising tensions in the Korean Peninsula.
The latest move is seen as yet another indicator of Beijing's growing frustration with its staunch ally.
The state-controlled bank said it is cutting off all its transactions with North Korea's Foreign Trade Bank, an institution which has been a target of US economic clampdown over its financial contribution to North Korea's nuclear programme.
"Bank of China has sent North Korea's Foreign Trade Bank a notice that it has closed its account and has also halted all fund transfers related to this account," said Bank of China in a statement without divulging more details.
This is the harshest response from Beijing as yet. However, China's state-run news agency has not taken note of the development.
President Barack Obama has long been urging the Chinese government to reconsider its position on North Korea as the country continues to defy international calls for restraint.
"I personally don't believe that this would have been a business decision by the bank alone, and it's probably a signal from the government to reflect its views on North Korea. This appears to be a step by the government to show that it's willing to cooperate with the international community in strengthening sanctions or perhaps taking steps against illicit North Korean financial transactions," Cai Jian, a professor and deputy director of the Centre for Korean Studies at Fudan University in Shanghai, told the New York Times.
China's latest move is likely to pile more pressure on North Korea as the country is already reeling under the crippling economic clampdown. However, to what extent North Korea will be hit is not clear as many other financial institutions in China also handle foreign currency transactions.
The North Korean bank was not added to the UN sanctions list which the international body expanded as part of its crackdown earlier this year.
The US Treasury has already blacklisted the bank followed swiftly by other countries including Japan and Australia.