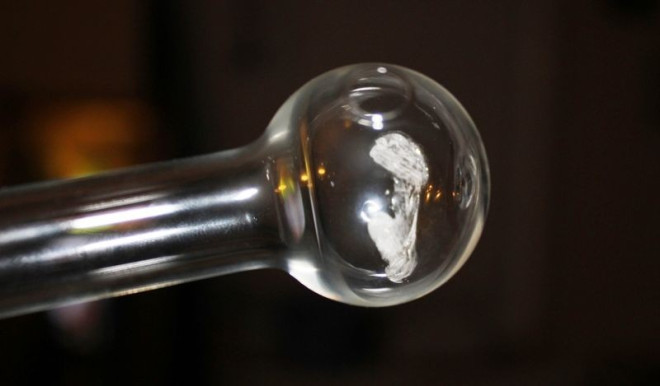 North Korea has long allowed the manufacture of pure crystal meth to take place in its laboratories, and still allegedly turns a blind eye as it is exported via China to the West. The deadly trade was highlighted when New York police stopped a shipment of North Korean crystal meth – methamphetamine or "ice" – with a purity rating of 99%.
The origins of North Korea's involvement in the international drug trade go back to Kim-Jong-Un's father Kim Jong Il, who set up a secretive unit called Office 39 to raise hard currency through counterfeiting, manufacturing cigarettes, and producing opium and meth for export overseas. Following the devastating famine of the late 1990s in which up to one million people died farmers were actively encouraged to grow opium.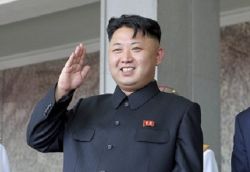 The U.S. State Department believes much of the product is now made by mafia-style gangs. The use of narcotics is believed to be widely tolerated: cannabis is called "mouth tobacco" and opium paste used as pain relief. In a country short on everything from food to medicine the drug has a range of uses, from curbing hunger pangs to treating the common cold.
Meth has become so ubiquitous that a new term has arisen to describe meth addicts: munlan. In some areas up to 50% of people are believed to be addicted, with parents giving children the drug to help them "concentrate".
Former North Korea citizen Lee Saera, 43, told the LA Times:
"If you go to somebody's house it is a polite way to greet somebody by offering them a sniff. It is like drinking coffee when you're sleepy, but ice is so much better."
The criminal gangs – who produce the drug in backstreet workshops and "kitchen laboratories" – also smuggle meth across the Chinese border inside mobile phones, dodgy DVDs and in counterfeit cash. In 2011 China reported it had seized over $60million in drugs originating in North Korea.
It is still believed up to 40% of the North Korean economy is from illegal earnings. Harvard researcher and assistant professor of political science at the University of Missouri, Sheena Chestnut Greitens has traced 16 major drug busts back to North Korea and has published a major study for the Washington-based Committee for Human Rights in North Korea in which she describes the extent of the involvement of the regime in drug production:
"No longer limited to elites, the drug trade and other illicit activities now encompass a broader swath of North Korean society than before. This means that a wider array of North Koreans, elite and ordinary, have opportunities for economic activity that is not dependent on the state and benefit economically from illicit trade."