North Korea embarks on massive military drill pledging 'tough' response to UN sanctions
Kim Jong-un oversees military exercises that simulate targeted attacks on South Korean positions.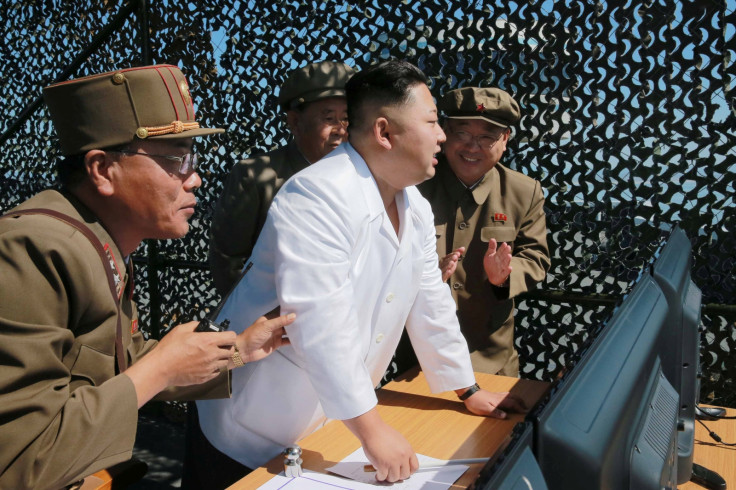 North Korea embarked on a massive military drill overseen by the reclusive leader Kim Jong-un as the country vowed a "tough" response to UN sanctions. The exercises included simulated attacks on military positions inside rival South Korea.
Hours after the UN Security Council (UNSC) adopted another round of economic sanctions on Pyongyang, Kim supervised front-line units, which are responsible to strike Seoul-controlled islands in the Yellow Sea.
The drills occur just a day after the UNSC announced punitive sanctions on the country for conducting a nuclear test in September. In addition to blocking the inflow of money, multiple restrictions have been placed on the export of coal — the country's top revenue source — and other materials that are meant to sting the North.
The sanctions were unanimously passed by the 15-member council after three-month-long tough negotiations with the veto-wielding member China, a close trading ally of the North.
"If a war breaks out, such a deadly strike should be inflicted upon the South Korean forces to completely break their will of counteraction at the start and make a clean sweep of them," Kim is reported to have said, according to the state-run Korean Central News Agency (KCNA).
Kim's harsh remarks follow a foreign ministry statement that heaped scorn on the UN for the latest sanctions. While promising "tough counter-measures for self-defence", the North's foreign ministry said: "Many countries — including all the permanent member states of the UNSC — have so far conducted thousands of nuclear tests and rocket launches, but the UNSC has never prevented them from doing so."
The North, which insists its nuclear and missile programmes are defence measures against US and South Korean aggression, added that the sanctions are "another excess of authority and violation of DPRK's sovereignty".
In addition to the international sanctions spearheaded by the US via the UNSC, South Korea has also blacklisted an array of North Korean individuals and entities.
© Copyright IBTimes 2023. All rights reserved.