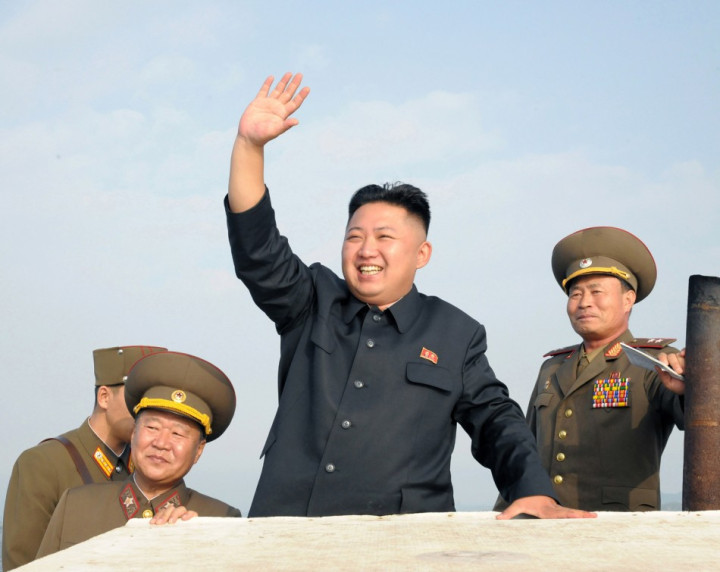 North Korean leader Kim Jong-un has sent a top aide to China in a bid to mend ties, days after Beijing's state-run bank cancelled all financial transactions with a key bank in Pyongyang.
Choe Ryong-hae, vice marshal of the North Korean military, who is widely believed to be a close aid of Kim Jong-un has met with the top political leader Wang Jiarui after arriving in Beijing, reported China News Service. The itinerary of the envoy's trip has not been made public. However, reports suggest the latest diplomatic effort is aimed at pacifying China over the growing frustration with North Korea.
Choe is believed to be a close confidante of Kim and often photographed during Kim's visit to military installations.
The state-run media in Pyongyang reported that an envoy has been sent to Beijing without divulging further details. This is also the first time Kim is officially sending an envoy to China after he inherited the leadership from his father.
Earlier in the month, in a rather surprising move, Beijing's state-run Bank of China had severed ties with North Korea's Foreign Trade Bank, an institution which has been a target of US economic clampdown over its financial contribution to North Korea's nuclear programme.
Fuelling the tensions between the two countries, Pyongyang had also seized a Chinese fishing boat with 16 fishermen onboard. The crew were later released after a brief diplomatic tussle.
"It may be the start of policies that can ease tensions and lead to dialogue. The envoy should be able to help reduce tensions which have reached unprecedented levels recently. Pyongyang may seek to highlight the close 'blood alliance' that existed between the two countries and seek an outlet for inter-Korea talks as well as dialogue with the United States," Lee Nam-joo, professor at Sungkonghoe University told Seoul-based Yonhap news agency.
China remains as North Korea's diplomatic and economic lifeline despite widespread international outcry over Pyongyang's controversial nuclear test and belligerence against its adversaries.
In recent weeks, North Korea has scaled down its flurry of threats against Seoul and Washington.