North Korea launches ballistic missile over Japan from Pyongyang
Japan warned its residents to take cover and the UN has called an urgent meeting.
North Korea has fired a missile eastwards that passed over northern Japan in what Tokyo has described as an "unprecedented threat".
South Korea's military said that the missile was fired east from the Sunan district in Pyongyang around 7am local time on Friday (14 September) (11pm Thursday BST) and was likely to have reached an altitude of about 770km (478 miles) and travelled 3,700km.
Japan's broadcaster NHK said the missile passed over the island of Hokkaido and landed in the Pacific Ocean, around 2,000km east of Japan.
Tokyo says there was no danger to people or shipping from missile debris and South Korea has called an urgent meeting of its national security council.
Japanese prime minister Shinzo Abe said: "If North Korea continues to walk this road, there will be no bright future. We need to get North Korea to understand that."
The US military said a single intermediate-range ballistic missile was launched and it did not pose a threat to its territory of Guam.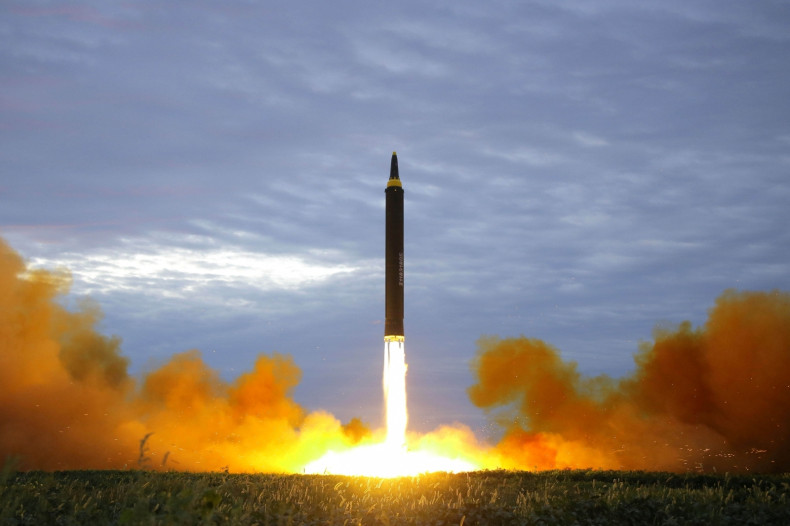 A statement from the US military read: "The North American Aerospace Defense Command (Norad) determined this ballistic missile did not pose a threat to North America...We continue to monitor North Korea's actions closely."
James Mattis, the US defence secretary, accused North Korea of "a reckless act" saying the missile "was fired over Japan and put millions of Japanese in duck and cover".
Retired Vice Admiral Yoki Koda, of the Japanese maritime self-defence force told broadcaster NHK, that the missile was probably the new intermediate-range Hwasong-12 – which North Korea used in August.
The United Nations security council will meet at 3pm ET (7pm GMT) on Friday to discuss the move by Pyongyang.
It comes only days after Pyongyang threatened to sink Japan and reduce the United States to "ashes and darkness" after a UN security council resolution imposed new sanctions against the rogue state for its nuclear test earlier on 3 September.
The US General who oversees America's nuclear forces said he thinks that test was of a hydrogen bomb. Air Force General John Hyten said, according to Sky News: "I'm assuming it was a hydrogen bomb. I have to make that assumption as a military officer."