North Korea is reported to have fired an unidentified missile on Sunday (21 May) amid rising tensions in the Korean peninsula. The launch has prompted new South Korean President Moon Jae-in to convene an emergency meeting to assess the situation in the region.
The latest launch took place from an area just north of the capital Pyongyang, Yonhap news agency cited the South Korean military as saying.
"North Korea fired an unidentified projectile from a site this afternoon from the vicinity of Pukchang in Pyeongannam-do [South Pyeongan province]," the South Korean Joint Chiefs of Staff said in a statement.
The projectile flew about 500km (310 miles) and was believed to have landed in waters off North Korea's east coast.
"Our military is closely monitoring signs for additional provocation by the North Korean military and we are keeping a full military readiness," the statement added.
The type of the missile is not known yet, but local media reports speculate it to be a ballistic one. However, it is not believed to be an intercontinental ballistic missile (ICBM), Yonhap cited an anonymous source as saying.
The White House said it was aware of the latest test. Officials travelling in Saudi Arabia with US President Donald Trump said the missile appeared to have a shorter range than the ones Pyongyang fired in recent times.
Japan has lodged a strong protest with North Korea against the launch, Chief Cabinet Secretary Yoshihide Suga told a press conference.
North Korea has launched 11 missiles since the start of the year, including the current one - equivalent to about a launch every two weeks.
The launch comes a week after North Korea fired an intermediate-range missile named the Hwasong-12, which according to experts, was Pyongyang's longest-range missile till date.
Tensions are rapidly escalating in the Korean peninsula after the Trump administration sought to push back against the isolated state's pursuit of nuclear and missile programmes.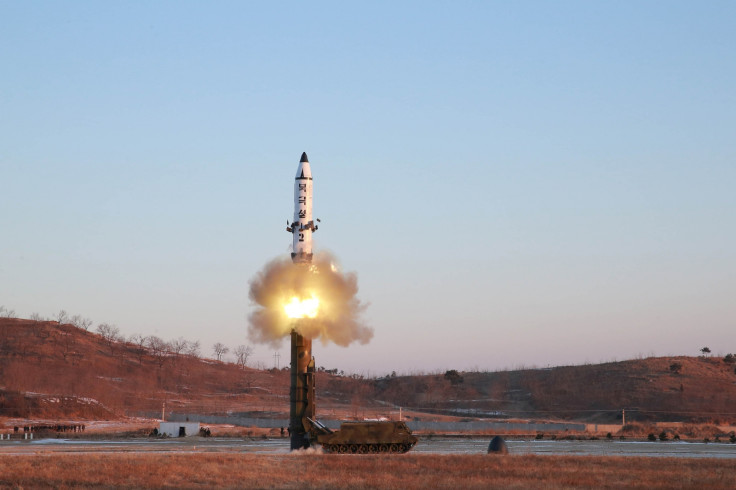 The Kim Jong-un regime has reportedly been working to develop a nuclear-tipped missile capable of striking the west coast of the US mainland.
"Today the US mainland and the Pacific operational theatre are within the strike range of the DPRK and the DPRK has all kinds of powerful means for annihilating retaliatory strike," North Korea's state KCNA news agency said in a commentary on Saturday (20 May).