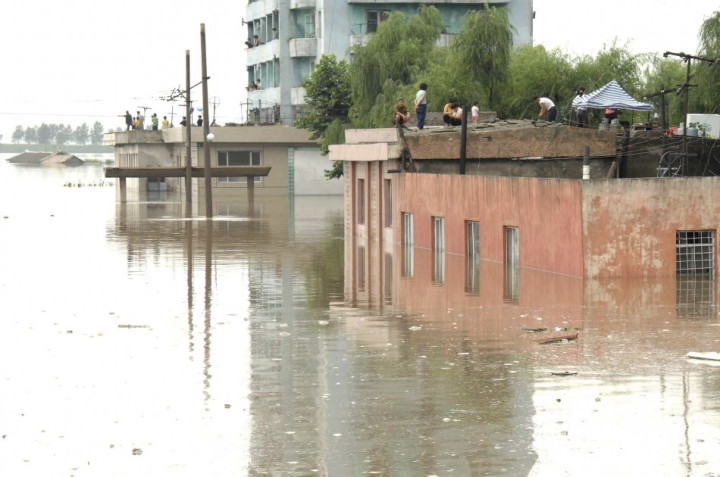 A team of UN officials is set to visit North Korea as heavy flooding continues across the country.
The officials will assess the level of damage caused by the flooding, and ascertain the level of international aid required by the North Korean people.
The UN visit will focus on the provinces of South Pyongan and Kangwon, the two regions worst affected by the flooding.
"We have agreed to send an inter-agency rapid assessment team to the two most affected counties [of North Korea]. A UN response will be devised after the inter-agency mission confirms the damages and gauges the immediate requirements of the affected population," said Christopher de Bono, chief of communications for East Asia and the Pacific for Unicef.
The floods began on 18 July, following a prolonged period of torrential rain. On 29 July, North Korea's state-run news agency reported that the floods had claimed 88 lives in a single week, and left more than 62,000 people homeless.
In the two days following the report, rain continued to lash the North Korean capital, Pyongyang, and several other regions on the country's west coast.
More than 2,300 hectares of agricultural land have been destroyed in Anju city, in the South Phyongan province - exacerbating the food shortages which have long blighted the country.
The UN predicts that three million people in North Korea will need food aid this year. Around 7.2 million of the 24 million people in North Korea remain chronically poor, said the UN in a recent report.