Hyon Song-Wol Execution: Was Kim Jong-un Ex-Lover's Death Driven by North Korean Dictator's Wife's Jealousy? [VIDEO]
Ri Sol-ju and Kim's former girlfriend were both members of Unhasu Orchestra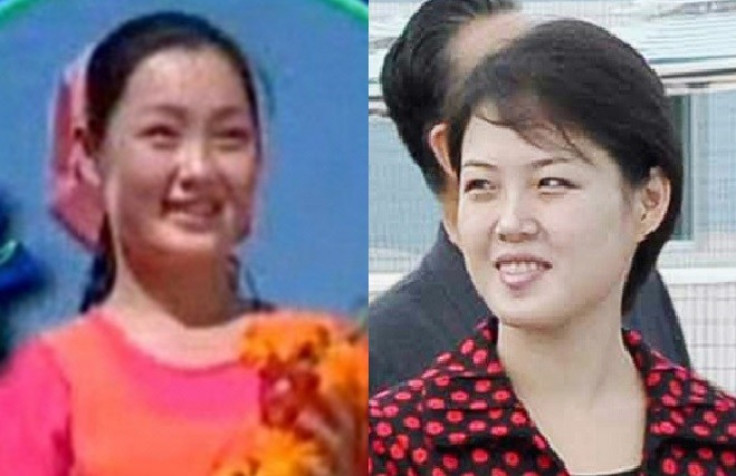 Politics or jealousy could be the real reason behind the execution of North Korean dictator Kim Jong-un's ex-lover, international analysts have claimed.
Pop singer Hyon Song-wol was machine-gunned by a firing squad along with 11 other entertainers for violating pornography laws, said Seoul-based Chosun Ilbo, South Korea's largest daily newspaper.
But the pornography claims did not stack up, said observers.
"If these people had only made pornographic videos, then it is simply not believable that their punishment was execution," Toshimitsu Shigemura, a professor at Tokyo's Waseda University and an authority on North Korean affairs, told the Telegraph.
"They could have been made to disappear into the prison system there instead. There is a political reason behind this.
"Or, as Kim's wife once belonged to the same [musical] group [the Unhasu Orchestra], it is possible that these executions are more about Kim's wife," Shigemura added.
Hyon, who was said to have been Kim's girlfriend about a decade ago, was a singer with the Unhasu Orchestra, one of North Korea's most famous bands.
Kim's current wife, Ri Sol-ju, was also a member of the band, which last year played a joint concert with the Radio France Philharmonic in Paris.
The executed were all performers with that group and two other popular bands: the Wangjaesan Light Music Band and the Moranbong Band.
Authorities reportedly disbanded them after their investigation - despite their patriotic repertoire.
Some of the Unhasu Orchestra's most successful hits included Footsteps of Soldiers, I Love Pyongyang, She Is a Discharged Soldier, and We are Troops of the Party.
However, the group and Hyon were best known for their 2005 success Excellent Horse-Like Lady, also translated as A Girl in the Saddle of a Steed.
In the clip below, a smiling Hyon dressed in pink pretends to work in a in a clothing factory.
Hyon and Kim reportedly met as teenagers and became romantically involved in the early 2000s after he returned from an elite private school in Berne, Switzerland.
However Kim's late father, dictator Kim Jong-il, demanded that the relationship should be ended.
Hyon reportedly went on to marry a soldier and had a child but rumours that she was still involved with Kim only stopped when he married Ri in 2012.
Ri was first spotted alongside Kim at a series of public events in 2012. South Korean media initially suggested that she was Kim's younger sister, Yo-Jong, before it emerged that she was Ri Sol-ju.
Kim had reportedly chosen her as his future consort as she performed for him and his late father, on New Year's Eve 2010, according to South Korea's Yonhap News Agency.
Ri had to undergo six months of special training and abandon her singing career to become the Supreme Leader's wife.
<sup>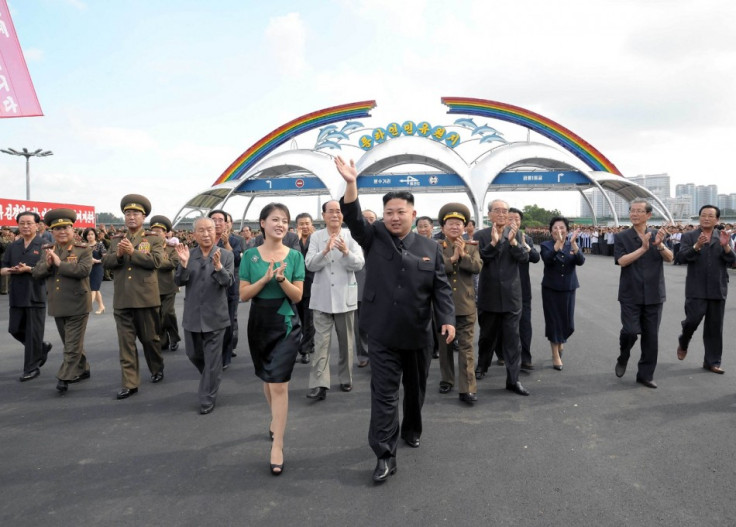 © Copyright IBTimes 2023. All rights reserved.