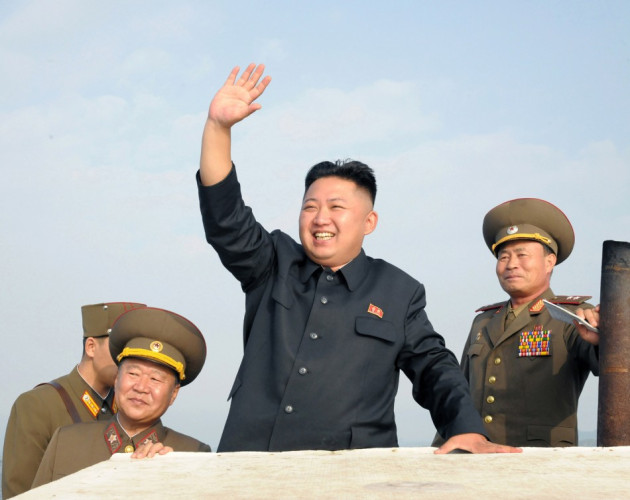 North Korean leader Kim Jong-un's school days spent at an expensive private school in Switzerland have let him with a passion for skiing, among other expensive hobbies.
According to South Korea's The Chosunilbo, diplomatic sources in Pyongyang, capital of Stalinist North Korea, say the young leader has imported skiing equipment, ski lifts and artificial snow machines to realise his dream of building a private ski resort near Wonsan in Kangwon Province.
Kim's Expensive, Swiss-influenced tastes were first exhibtied in 2010 when he was spotted sporting a Patek Philippe watch, which carries a price tag of over £70,000.
Under Kim's regime Pyongyang is becoming a party town for the Commmunist elite, added the Pyongyang source.
Kim, believe to be the world's youngest ruler at 28 or 29, has inherited from his faher, Kim Jong-il, a love of fine wine and expensive whiskey - and has even doled out a fleet of foreign cars to loyal officials.
No lifestyle of the rich and famous is complete without a private yacht, hence Kim is in negotiation for two UK-built boats worth over £6m a piece - although he said to be demanding a discount.
It recently emerged that in 2009 Kim married former singer Ri Sol-ju. Judging by the the £1,000 Christian Dior purse she was recently seen sporting she shares her husband's love of luxury.
Although North Korean media have not disclosed any further information about Miss Ri, reports from Japan claim she gave birth to a child in 2010.
Indeed, the source quoted by The Chosunilbo alleged the couple recently went on a £120,000 spending spree for their red prince or princess. The shopping list included included baby toothbrushes, toys, a cradle and a baby bathtub, a maternity cushion and the world's most expensive breast pump, made by the Swiss company Medela and priced at £2,600.
Meanwhile, it is understood that most of North Korea's 24 million people live in poverty.
In the years since North and South Korea agreed a truce at the end of the 1950-53 Korean war, the countries have taken wildly divergent economic paths.
The Bank of Korea in Seoul reported earlier this month that the North Korean economy had grown 0.8% last year due to construction projects and an agricultural recovery, having contracted 0.5% in 2010. However, the north remains desperately poor.
In 2009, its per capita income was 1.2m won (£6,000), just 5% of that of its neighbour. In recent years it has paid the price for international sanctions, deteriorating economic ties with the south's hardline government and mismanagement of its command economy by the military.