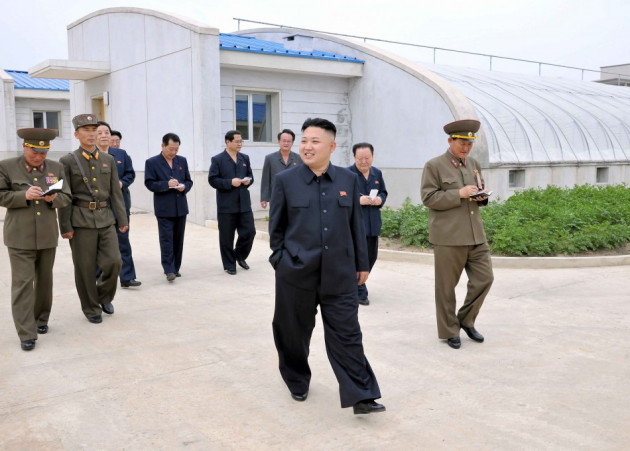 North Korean leader Kim Jong-un has ordered top Pyongyang officials to read Adolf Hitler's memoir Mein Kampf.
An anti-regime website New Focus International, which is run by North Korean defectors said the leader has distributed copies of the book to senior authorities during his birthday celebrations in January.
According to the source quoted by the news portal, Kim has placed the German dictator's Mein Kampf in his 100 best classic books.
"Kim Jong-un stressed to top officials the need to pursue a policy of both nuclear and economic development in tandem. He instructed them to study the Third Reich and how Hitler reconstructed Germany after its defeat in World War I, and find ways to apply it to the North," the source said.
Quickly reacting to the report, North Korean regime vowed to kill the source that was behind it.
Calling the reported a "thrice-cursed crime" and the source a "human scum," a statement in the state-run Korean Central News Agency (KCNA) said, "We are... determined to take substantial measures to physically remove despicable human scum who are committing treasons."
The KCNA statement added, "Sordid human scum will never be able to look up to the sky nor be able to find an inch of land to be buried after their death."
Pyongyang accused Seoul and Washington for the report as part their attempts to defame Kim.
Many books are prohibited in North Korea where the Kim dynasty ruled for more than six decades.