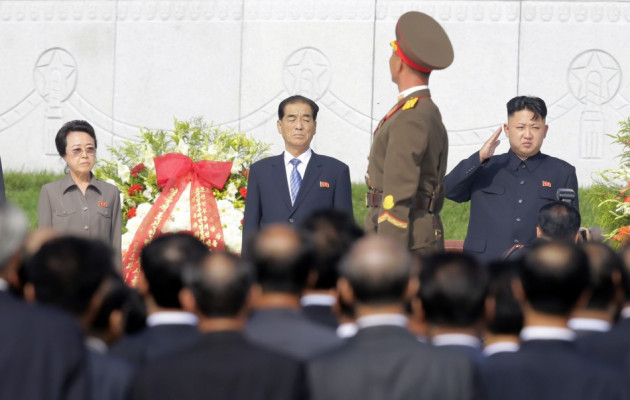 Although North Korean leader Kim Jong-un's uncle, Jang Song-thaek, has been executed for an alleged coup attempt, it is still unclear what will happen to his wife.
Neighbouring countries including South Korea and Japan are keeping a close watch on the latest developments in the Communist regime following reports of Jang's execution.
Kim Kyong-hui, the 67-year-old paternal aunt of Kim, is the only remaining guardian of the supreme leader and one of the few blood-relatives of Kim's father, Kim Jong-il.
South Korean experts are eagerly awaiting the upcoming ceremony on Monday (16 December) marking the second anniversary of former North Korean leader Kim Jong-il's death, to see whether or not the aunt will be present.
The current leader's aunt was at the forefront of last year's ceremony.
"Kim Kyong-hui is one of the few remaining flesh and blood relatives of Kim Il-sung, who gives legitimacy to the North Korean regime. She cannot be a no-show for the crucial state event," an expert with the Korea Institute of National Unification in Seoul told the Korea Times.
"We are also required to remember that Pyongyang insinuated extra-marital relationships as one reason to expel Jang. That might mean that Kim Kyong-hui has already severed ties with Jang."
Meanwhile, both the US and Japan have said they are monitoring the North Korean situation more closely following the execution.
"We will calmly monitor the situation while communicating with other countries and collect relevant information," said Japan's Chief Cabinet Secretary Yoshihide Suga.
South Korea, which had earlier dubbed Jang's purge as the beginning of a "reign of terror," has expressed deep concern over the situation.
"The government has deep concern about a recent series of developments in North Korea and is watching the situation closely. We will make sure to be prepared for all possibilities in the future," said Kim Eyi-do, spokesperson for South Korea's Unification Ministry.