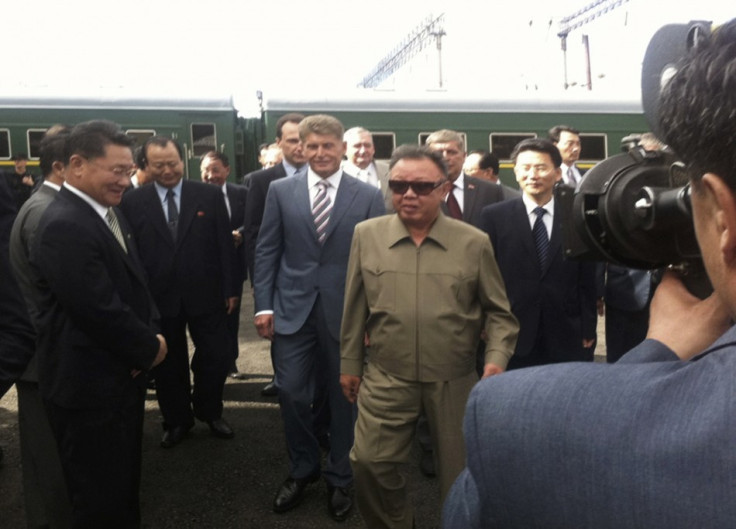 North Korea's reclusive leader Kim Jong-Il arrived in Siberia Tuesday, making his first visit to the country and old cold war ally in nine years.
Kim who arrived in Russia Saturday and travelled to Siberia in an armoured train, is expected to hold talks with President Medvedev on Wednesday, with sources saying the meeting will revolve around a £100million-a-year natural gas pipeline deal.
While the two leaders are expected to meet, Russian military officials allegedly flew to Pyongyang for military talks which will focus on the improvement of military cooperation between the countries, and the start of possible exercises "of a humanitarian nature", according to the Russian Defence Ministry.
North Korea is also trying to reignite six-nation nuclear disarmament talks in exchange for aid, following a year of increasing tensions with its neighbour South Korea, following accusations that Pyongyang shelled a South Korean border island and torpedoed a South Korean warship.
Following years of food shortages and with recent floods affecting the country, North Korea would greatly benefit economically from the pipeline deal with Russia, the unresolved nuclear dispute is said to be an impediment in the negotiation.
The trip of the North Korean leader is surrounded by secrecy, as very few details of his schedule being released and with Russian photographers being banned from taking photos of the train.
The Kremlin has also remained very discreet only commenting to confirm the visit.
Ahead of Kim's visit to the region, reports suggested residents leaving near the Bureya rail station, had been told not to use their cars, and instead to remain in their houses and not look out the window as his armoured train arrived.
After he arrived, Kim Jong-Il visited a future tourist resort in the Buryatian republic where he tried the local cuisine and swam with the speaker of the local parliament in a pool filled with water from Lake Baikal, the biggest freshwater lake in the world, the Telegraph reported.