North Korea Preparing for Fourth Nuclear Test, Says Seoul [VIDEO]
Japan deploys missile interceptors to shoot down any missile emerging from North Korea.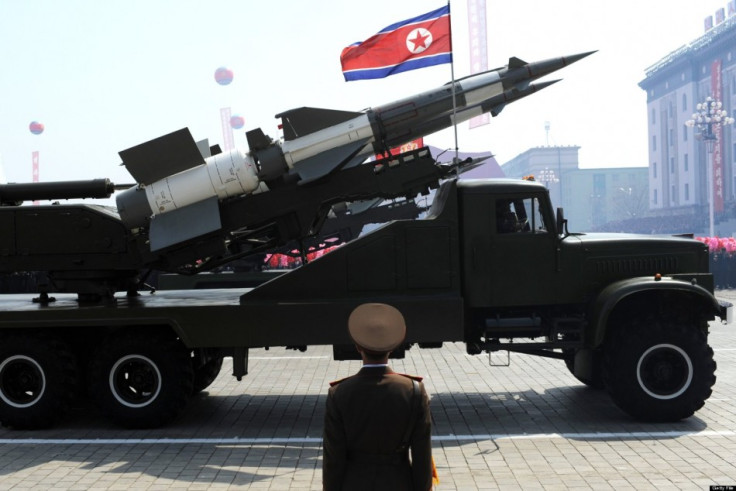 North Korea has been showing signs of preparation for a fourth nuclear test as tensions continue to escalate in the Korean peninsula.
South Korea's unification minister Ryoo Kihl-jae told MPs that Seoul has been picking up "signs" of another nuclear test by Pyongyang but did not go into details.
Ryoo responded after a policymaker pointed out quoting unconfirmed reports that there has been increased activity in North Korea's Punggye-ri test complex, which is generally used for Pyongyang's nuclear tests.
An unnamed official told the Seoul-based JoonAng Ilbo that there has been "increased activity of labour forces and vehicles" at the nuclear test site.
The official said, "We are closely monitoring the ongoing situation, which is very similar to the situation ahead of the third nuclear test. We are trying to figure out whether it is a genuine preparation for a nuclear test or just a ploy to heap more pressure on us and the US."
South Korean President Park Geun-Hye's chief national adviser, Kim Jang-Soo indicated that the test-launch could take place somewhere around 10 April, a date set by Pyongyang for foreign diplomats to consider evacuation.
Seoul has also ruled out the possibility of holding talks with Pyongyang given the circumstances unless the defiant nation brings down its belligerent rhetoric.
"The current conditions are not conducive to talks. The North is not showing the right attitude needed for discussions to take place," a Seoul official told Yonhap news agency.
North Korea's third nuclear test conducted in February 2013 prompted UN sanctions. It subsequently infuriated Pyongyang sparking off several rounds of serious threats targeting the US and South Korea.
Meanwhile, Washington's close ally in the region, Japan has also deployed missile interceptors in the region preparing to shoot down any missile emerging from North Korea.
"There is a not a high possibility that the missile would target Japan, but we have determined we should prepare for any contingency," a government source told the Tokyo-based Kyodo.
Destroyers equipped with missile interceptors have been deployed in the Sea of Japan, according to reports.
Earlier reports emerging from Seoul suggest North Korea has moved two medium-range ballistic missiles off the coast. The missiles are believed to be untested Musudan models with strike range of about 3,000 km.
© Copyright IBTimes 2023. All rights reserved.