North Korea May Conduct Uranium Nuclear Test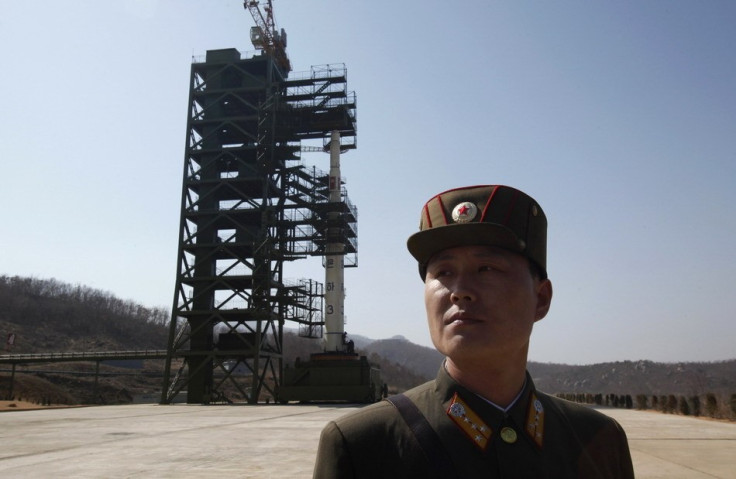 North Korea may actually conduct a uranium nuclear test instead of plutonium which they relied on earlier.
This will be first time the country will be testing uranium which means Pyongyang is able to enrich uranium to higher levels and also have the technology to use it in a bomb, suggests former chief UN inspector Olli Heinonen, reported Reuters.
The two tests conducted previously in 2006 and 2009 were plutonium devices.
"This assumes that the North Koreans have succeeded in producing highly enriched uranium (HEU), in sufficient quantities as well, and have a bomb design," Reuters quoted Olli Heinonen as saying.
"Due to the fact that they were able to make a plutonium device, they should also be able to make a uranium one," Heinonen added.
A senior South Korean defence official has warned that the test can be conducted any time. "[We] can't predict the specific timing of it, but it is believed to be possible any time. There are many opinions that there is a high possibility that it will go ahead with a nuclear test to make up for the failed missile launch," Korea Times quoted Lim Kwan-bin, the South's Deputy Defence Minister, as saying.
"The assessment of South Korea and the US is that chances are very high that North Korea will carry out a nuclear experiment," Kwan-bin added.
Many media reports too substantiate the news of the North's preparation for a nuclear test.
A report released by a US-based specialist website 38 North, shows satellite pictures of the work under way for the test at the Punggye-ri nuclear test facility.
The most recent pictures taken on 18 April clearly show a lot of activity in the area.
"We can tell there has been a lot of activity at the site. You can see vehicles moving around, objects moving around. They've been digging a lot of dirt out of the tunnel," the Los Angeles Times quoted Joel Wit, the editor of the website, as saying.
Among others, UN Chief Ban Ki-moon also warned North Korea against the "provocative" nuclear test.
© Copyright IBTimes 2023. All rights reserved.