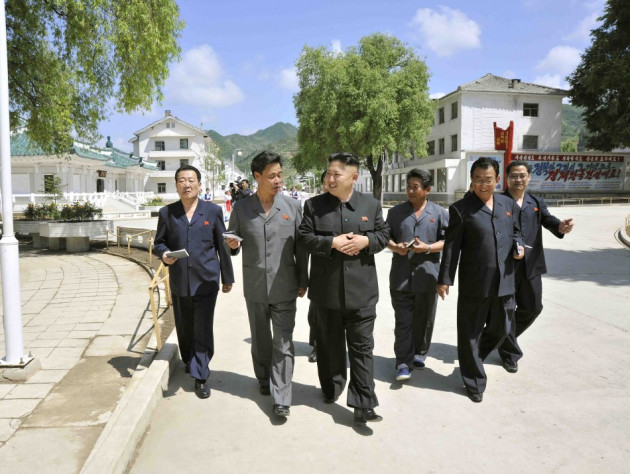 North Korea has once more issued threats against the US and South Korea after proposed government-level inter-Korean talks failed to take place.
In the face of "threats of war", North Korea warned that the "reckless" military exercises conducted by the US and South Korea would lead to an all-out war in the Korean Peninsula.
An editorial in the North Korean mouthpiece, Rodong Sinmun, the country's most widely read daily, said: "As long as the United States and South Korean puppets continue with nuclear threats and threats of war against us, we will... strengthen nuclear deterrence through every possible means."
Marking the anniversary of the 2000 summit agreement between the two Koreas, North Korea also urged South Korea to change its fundamental "policy of confrontation".
North Korea had quietened its sabre-rattling over the previous days, and a working-level meeting initiated by North Korea led to the proposal for ministerial-level talks. The meeting did not take place following differences over nominating delegates.
"Unless there is a fundamental switchover in the policy of confrontation of the South's ruling forces, dialogue and improvement in relations between the North and the South cannot be realised forever," said the North Korean daily. The paper blames South Korea for the breakdown of the talks.
Meanwhile, North Korean leader Kim Jong-un has called for better relations with China. "It is the unshakeable will of our party and people to further consolidate and develop generation after generation the traditional DPRK-China friendship, which stood all tests of history, from a long-term and strategic viewpoint despite the complicated international situation," he said. Pyongyang-Beijing relations have been strained in recent months.
But Kim underscored the basic strength of relations between the two countries. "I am convinced that the invincible vitality of the DPRK-China friendship, a common treasure of the peoples of the two countries, will be more strikingly demonstrated in the future thanks to the common efforts of both sides," Kim said, according to the state-run Korean Central News Agency.
Meanwhile, the US remains adamant that it will not accept North Korea as a nuclear-armed state, Glyn Davies, a senior US government official on North Korea policy, said earlier. "We will not reward the DPRK for the absence of bad behaviour."