North Korea says US sanctions on Kim Jong Un are a 'declaration of war'
North Korea said the US 'crossed the red line' and warned of a 'vicious showdown' on the Korean Peninsula
A top diplomat for North Korea has said that the US has "crossed the red line" by placing Kim Jong Un on its list of sanctioned individuals. Han Song Ryol said that Washington had effectively declared war through its actions and that this was the final straw.
Speaking to the Associated Press on 27 July, Ryol said that the US' recent sanctions have put the Korean Peninsula on a war footing. He also noted that a "vicious showdown" could take place if the US and South Korea go ahead with plans to host joint military exercises, which are planned for next month.
Ryol said: "The Obama administration went so far as to have the impudence to challenge the supreme dignity of the DPRK [Democratic People's Republic of Korea]. The United States has crossed the red line in our showdown. We regard this thrice-cursed crime as a declaration of war."
Ryol's comments came one day after South Korea and the US agreed to make intensive efforts to cut off cash flows to North Korea in an attempt to limit Pyongyang's nuclear weapons development. Recent studies have revealed that there are roughly 150,000 North Koreans working abroad who are sending a total of $900m (£681m) back to North Korea each year, prompting countries such as the US, South Korea and Japan to warn others against employing North Korean citizens.
North Korean dictator Kim Jung Un was put on a list of sanctioned individuals along with 10 other people, all of whom were accused of being involved in alleged human rights abuses. According to the Associated Press, the US State Department said the sanctions were intended in part to highlight those responsible for the abuses and to pressure officials lower in the ranks to think twice before carrying them out.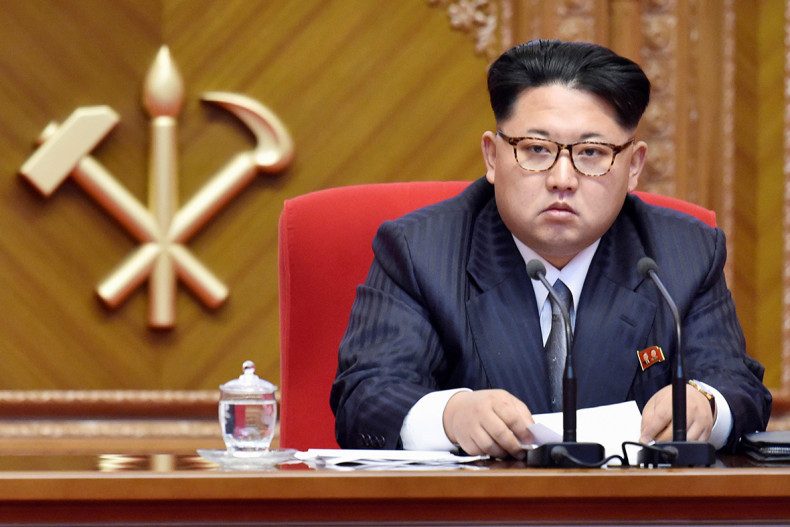 While North Korea has previously been heavily sanctioned by the international community, particularly for its nuclear weapons programme, this is the first time that its leader has been personally sanctioned. North Korea believes that Washington has become aggressive as it is allegedly preparing troops for the invasion of North Korea's capital and "decapitation strikes" aimed at killing the country's top leadership.
On 11 July, the North Korean administration said that it would treat all matters related to the US under its "wartime law". It also notified Washington that it is severing the only channel of communication with the two countries, which had been the United Nations in New York.