Orders to remove 'extremist' literature in UK jails came months after first alert
A Prison Service inspection team found multiple copies of banned 'extremist' books in many prisons.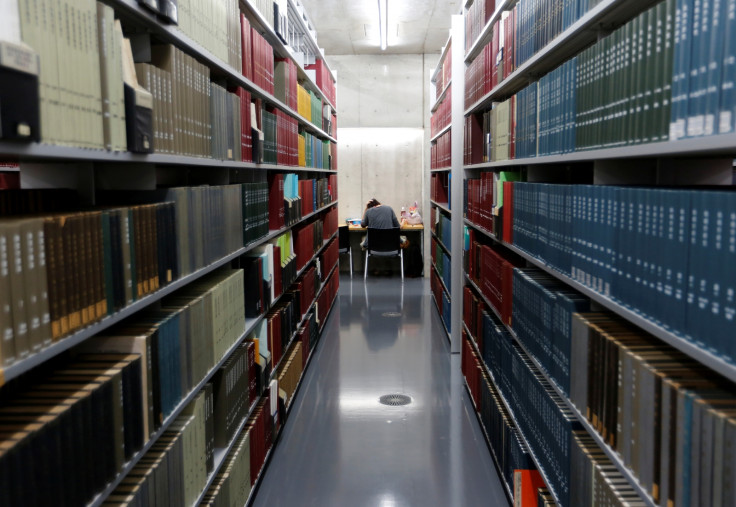 Multiple copies of around five books identified by a review panel as "extremist" in nature were ordered to be removed from several prison libraries in England and Wales. However, the action was taken only around seven months after the review committee's recommendation.
A Prison Service inspection team led by Ian Acheson found that nine of the 11 prisons they inspected had one or more texts available in chaplaincy rooms that were "extremist" in nature. Acheson had reportedly alerted the ministry of justice about the identified books in November 2015, but an order to remove them was issued only in June.
In an email the National Offender Management Service sent to all prisons that it runs on behalf of the justice ministry, it ordered prison staff to remove the "extremist literature" from the libraries "with immediate effect". It is believed that the email order was sent on or after 20 June. Acheson said the books contained "sometimes sectarian, homophobic and incendiary information that was freely available to vulnerable prisoners in many prisons with no obvious control over it".
Acheson submitted his review report in March and in his testimony to the Commons Justice Committee on 13 July, he confirmed to them that his investigation has found "numerous examples" of books that were "extremist in nature in prison chaplaincies".
However, the publication of his review findings has been delayed and the removal order also came after several months, which Acheson believes was a "security risk".
"I made it clear to the Ministry of Justice last November that... my assumption was that urgent action will be taken to remove these materials", he told the BBC. "Their free access to vulnerable and suggestible prisoners is an obvious security risk," he added. He said he was surprised to learn that the removal of the books took so long.
The identified books included The Way Of Jihad by Hassan Al-Banna, Milestones by Sayyid Qutb, The Lawful And Prohibited In Islam by Sheikh Yusuf al-Qaradawi, Towards Understanding Islam by Syed Abul Ala Maududi, and Fundamentals Of Tauheed by Bilal Philips.
Three of these books were banned in Saudi Arabia in 2015. The Way Of Jihad and Milestones were both believed to have inspired jihadists in Arab nations. Three of these books are also considered to have texts that are in opposition to core British values.
Without revealing the total number of these banned books in circulation inside British prisons, the ministry of justice only said the texts were identified "as containing extremist material and targeted for removal" after the first-ever review of Islamist extremism in prisons.
"We will not tolerate extremist literature in our prisons and have taken action to remove them all from the prison estate," the ministry was quoted by the BBC as saying.
© Copyright IBTimes 2023. All rights reserved.