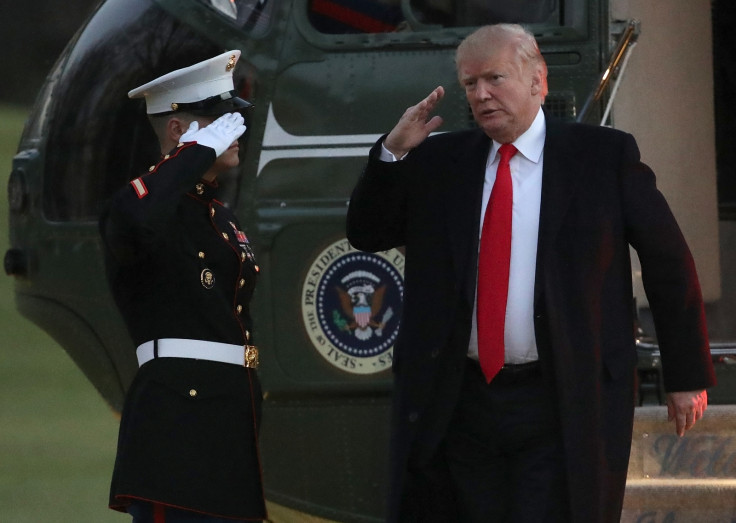 North Korea has slammed US President Donald Trump's new national security strategy as a "criminal document", renewing the war of words between the two nations.
The communist state's foreign ministry added today (22 December) that the American action plan seeks the "total subordination of the whole world to the interests of the US".
"This has fully revealed that 'America first policy' which the gang of Trump is crying out loudly about is nothing but the proclamation of aggression aimed at holding sway over the world according to its taste and at its own free will," said a foreign ministry spokesman, on Korea's state media outlet KCNA.
The 68-page document released by the White House on Monday (18 December) is based on what it calls "principled realism", but also marks a significant shift from previous administrations presenting a more pessimistic view of the world.
Over recent months the North Korea, led by dictator Kim Jong-un, has conducted an increasing number of nuclear tests, which has destabilised the region and left most experts agreeing it has developed weapons sophisticated enough to hit the US.
In response, Trump said at a UN speech in September: "The United States has great strength and patience, but if it is forced to defend itself or its allies, we will have no choice but to totally destroy North Korea. Rocket Man is on a suicide mission for himself and for his regime."
Dangerous world
This week, the White House paper adds: "We remain ready to respond with overwhelming force to North Korean aggression and will improve options to compel denuclearisation of the peninsula."
In the national security document's opening passages Trump says "the US is leading again on the world stage", but at the same time warns of "an extraordinarily dangerous world".
The paper adds: "Revisionist powers, such as China and Russia, that use technology, propaganda, and coercion to shape a world antithetical to our interests and values."
Earlier this week Beijing condemned the "Cold War mentality" of the White House.
China's foreign ministry Spokeswoman Hua Chunying said: "We urge the US side to stop intentionally distorting China's strategic intentions and to abandon outdated ideas of Cold War mentality and the zero-sum game."
Russia also criticised the "imperialist character" of the document. The Kremlin added it "cannot accept" that it is treated as a threat.