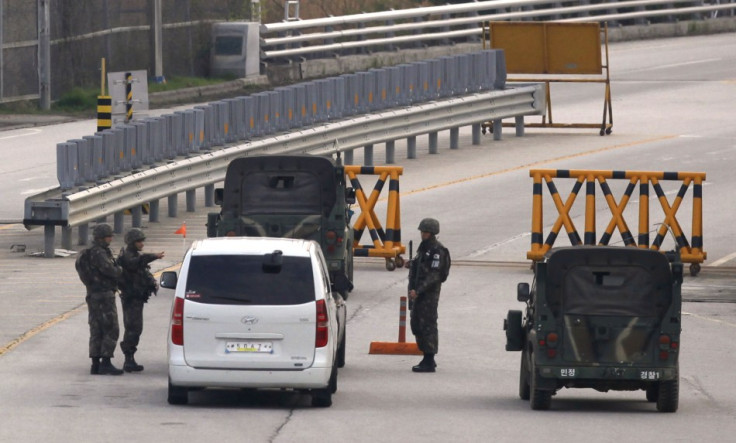 Tensions are on the rise again in the Korean peninsula following the cancellation of government-level talks between the two sides.
North Korea has not responded to a call from Seoul for more information although it is unclear whether Pyongyang has severed links entirely after scheduled ministerial-level dialogue was called off at the last moment.
"The latest move is probably linked to the cancellation of talks although there is a need to wait and see how the situation unfolds," the Ministry of Unification in Seoul told the Yonhap news agency.
High-level officials in Seoul will attempt to get through to the North again.
The ministerial-level talks were initiated by North Korea but then cancelled by both countries in a dispute over nominating delegates.
"North Korea announced that its delegation will not be sent, making an issue out of the level of our chief negotiator," said unification ministry spokesperson Kim Hung-suk.
"Immediately after the lists were exchanged, the North raised an issue about the head of our delegation, saying that the talks cannot be held unless a minister-level official leads our side. The government deeply regrets the North's attitude. It makes no sense."
South Korea's five-member delegation was led by vice-unification minister Kim Nam-shik but North Korea wanted his boss, Ryoo Kihl-jae, to represent Seoul.
He said: "If the North wants new inter-Korean relations [to move forward] it has to show its sincerity."
Similarly, Seoul had demanded the chief of Pyongyang's United Front Department, Kim Yang-gon, to represent North Korea instead of a proxy, Kang Ji-yong.
The talks would have been the first between the two countries since 2007.