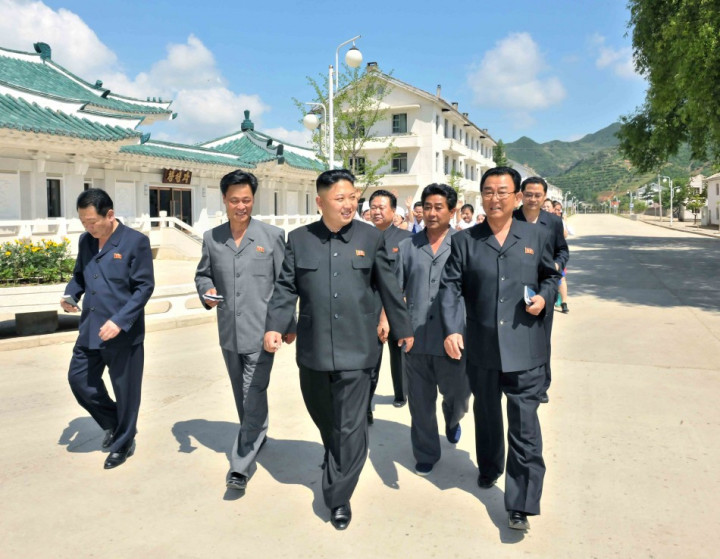 North Korea has offered high-level talks with the US in a bid to ease tensions in the Korean Peninsula, but Washington has reacted cautiously.
North Korea's offer comes just a day after it issued a fresh nuclear threat against the US and South Korea.
North Korea, which has been hit hard by economic sanctions, recently held working-level talks with South Korea. However, scheduled ministerial-level talks did not take place, owing to a disagreement about who should attend.
"[We] propose high-level talks between the North Korean and US governments to ease tensions in the Korean Peninsula, and establish regional peace and security," a spokesperson for the National Defence Commission in North Korea said in an "important statement", according to the state-run Korean Central News Agency (KCNA).
"If [the US] is truly interested in easing tensions in the Korean Peninsula, and securing peace and security in the region, including the US mainland, it should not speak about holding talks or making contact on the basis of pre-conditions," the spokesperson added.
At the same time, North Korea defended its controversial nuclear programme, saying it is aimed at securing its territories.
"We make clear once again that the denuclearisation of the Korean Peninsula is an unchanging will and determination of our armed forces and people. Our denuclearisation is the denuclearisation of the entire Korean Peninsula, including South Korea, and the most thorough denuclearisation aimed at completely ending the United States' nuclear threats against us," the statement said.
Washington has reacted cautiously to the North Korean offer. A senior official in the Obama administration told the Seoul-based Yonhap news agency that the US would not respond immediately.
It is unclear if the White House will agree to the talks as the US continues to demand "credible and authentic negotiations".