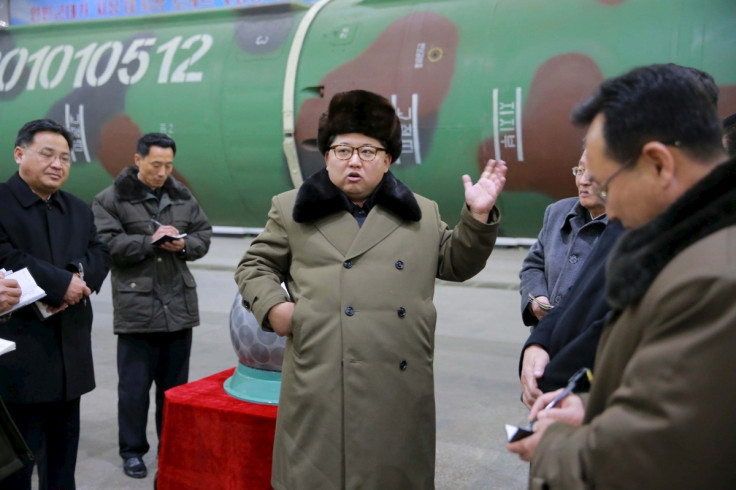 The latest in a series of nuclear missile tests under its nuke programme, North Korea has claimed that it has successfully tested a new "indigenously designed" engine for an intercontinental ballistic missile at its Sohae missile launch site near the west coast.
The Korean Central News Agency said the test was supervised by leader Kim Jong-un. Following the launch of the long-range missile engine, the leader reportedly said the country has now become better equipped to launch an attack on the US.
"Dear Comrade, now we can mount an ever more powerful nuclear warhead on a new intercontinental ballistic rocket and put the den of evil in the United States and all over the world within our strike range," Kim was quoted as saying by the state media, which announced the nuclear test.
Defying all past sanctions and restrictions from the US and the United Nations, Pyongyang has continued its expansion of nuclear warhead. The country's nuclear test in January and a rocket launch in February attracted harsher UN sanctions but North Korea is undeterred.
Following the January nuclear test, Kim claimed the country had gained technical advancements in building a range of weapons like road-mobile multiple rocket launchers, solid-fuel rocket engines and a nuclear warhead small enough to fit into a missile. However, many experts have cast doubts on the claims.
Powered by the nuclear weaponry, the North has been issuing threats to attack New York City, the White House and South Korea's presidential Blue House. It reportedly issued threats in March saying it would carry out "indiscriminate" nuclear strikes on the US and South Korea as the two countries engage in joint military drills. Pyongyang feels the two nations are preparing for an invasion.
Analysts fear that if North Korea has indeed successfully manufactured an 80-ton booster — as recently claimed by the Treasury Department in sanctions against Pyongyang — the US mainland will come within its reach. Previously, North Korea's nuclear warhead was only capable of reaching the continental US, The Washington Post reported.