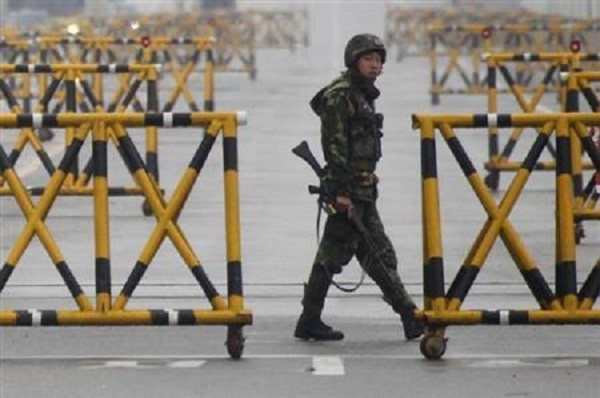 North Korea has warned South Korea over the latter's calls for talks on the standoff in the Kaesong industrial zone.
Ruling out any dialogue with South Korea, North Korea's National Defence Commission said: "Pyongyang will be the first to take tough action if the South insists on worsening the situation at the border town. The kind of ultimatum made by the South the day before will only lead to no good results."
North Korea's response came hours after South Korea issued a 24-hour ultimatum to North Korea. Warning its northern neighbour of "grave measures", South Korea's ministry of unification had said it had not received any response from Pyongyang on the Kaesong standoff.
"We are keeping close tabs on all developments, but the North has not expressed its position so far. All that remains is for the North to make its decision to resolve the issue," said a spokesperson from the ministry, Kim Hyung-suk.
South Korean President Park Geun-hye is likely to hold a meeting with top security officials over the issue. Local reports suggest South Korea may pull out its last remaining workers from the industrial zone, a move which is likely to worsen tensions in the Korean Peninsula.
Around 175 South Korean workers are still believed to be inside the complex and are struggling to receive fresh food supplies.
The Kaesong Industrial Complex came to a halt on 9 April after North Korean workers were withdrawn.
The join inter-Korean industrial zone has been a key indicator to the sensitive relationship between the two countries. It has been the last economic link between the two Koreas, which are technically at war.
UN Secretary-General Ban ki-Moon earlier expressed serious concern over the stalemate at the industrial zone.