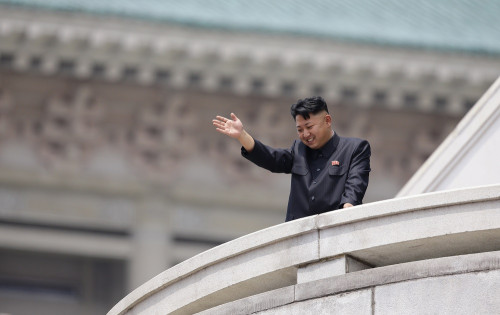 North Korea has threatened to cancel family reunions with the South, because of joint US-South Korea military drills.
North Korea said a flight by the nuclear-capable B-52 took place off the west coast of the Korean peninsula on Wednesday, Reuters reported.
According to a source who spoke with the Yonhap news agency, it was a simulation of a combat flight.
The North's National Defence Commission said in a statement read on state television, that it was a rehearsal for a nuclear attack.
"As we were reaching an agreement on the separated families, B-52 bombers were engaging in nuclear strike drills against us above Korea's western sea," the statement from North Korea's National Defence Commission said.
"As long as [South Korea] hurts our dignity and slanders our regime, we can't help but reconsider fulfilling the agreement," the statement added.
"The situation won't be so extreme as last year as North Korea is focused on making economic achievements this year," said Chang Yong-seok, a senior researcher at the Institute of Peace and Unification Studies at Seoul National University.
"But the future of reunions is becoming more volatile."
North Korea agreed to hold family reunions on Wednesday.
The two countries said they would hold the first set of the staff-level talks during 20-25 February. This would be the first of such talks since 2010, after repetitive refusals by North Korea, citing alleged aggressive behaviour from South Korea.
The family members separated when the Korean peninsula was partitioned at the end of the 1950-53 Korean War.
North Korea called for an end to hostilities with South Korea last January, to impede a "nuclear disaster".
The National Defense Commission (NDC) of North Korea drafted a three-point proposal to South Korea, calling for practical measures to halt "all acts of provoking and slandering the other side" and "all hostile military acts".
South Korea, however, expressed regret over the appeal and stated that the joint military drills with the US are of defensive nature, but the DPRK denounced them as rehearsals for a northward invasion.
The months-long US-South Korea joint military exercise has always led to tension in the Korean peninsula as Pyongyang sees the drill as a prelude to a provocative strike on its country