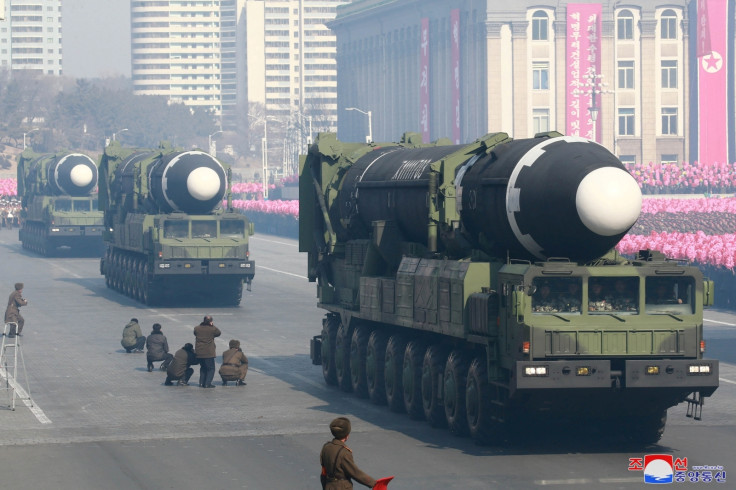 North Korea has issued a fresh warning against the resumption of US-South Korea military drills which are to take place after the ongoing Winter Olympics. Pyongyang said the US should take the blame for any escalation that may occur because of the exercises.
Months of tensions in the Korean peninsula sparked by military manoeuvres, missile launches and nuclear tests have eased in recent weeks thanks to the North Korean regime's decision to send its athletes to take part in the Olympic games.
The North Korean mouthpiece Rodong Sinmun said in a statement on Monday, 19 February, that the upcoming military exercises are detrimental to peace in the Korean peninsula.
"The US has a purpose to end a thaw in inter-Korean ties immediately after the Olympic flame goes out. The US is making noise to resume its military exercises with Seoul right after the Games' closing," it added.
The North usually considers the annual joint military exercises by Seoul and Washington as rehearsal for an actual invasion. But both the US and South Korea have repeatedly said that the drills are meant only to boost the forces' combat readiness.
"Risks of tensions are growing on the Korean peninsula. Washington's strategic assets and massive troops are coming to the peninsula and its adjacent areas," added the North Korean daily.
The Winter Olympics sports diplomacy has seen a rare phase of reconciliation between the rival Koreas which have been locked in a constant war of words.
In a surprise gesture, North Korean leader Kim Jong-un also invited South Korean President Moon Jae-in to an inter-Korean dialogue in Pyongyang. Kim's sister, Kim Yo-jong, personally delivered the message as she was in Seoul for the Winter Olympics.
Moon is expected to walk a fine diplomatic line on the invitation, especially since the US, South Korea's key ally, has been exerting pressure on North Korea to abandon its weapons programmes. Washington is still wary of any direct engagement with Pyongyang.
When asked about the possibility of a high-level engagement between the two Koreas, the South's unification ministry spokesman Baik Tae-hyun said: "The government is making multifaceted efforts to restore inter-Korean relations, resolve North Korea's nuclear issue and bring peace to the Korean peninsula."