Baltic Ace Sinking: Body Found in North Sea Search for Seven Missing Crew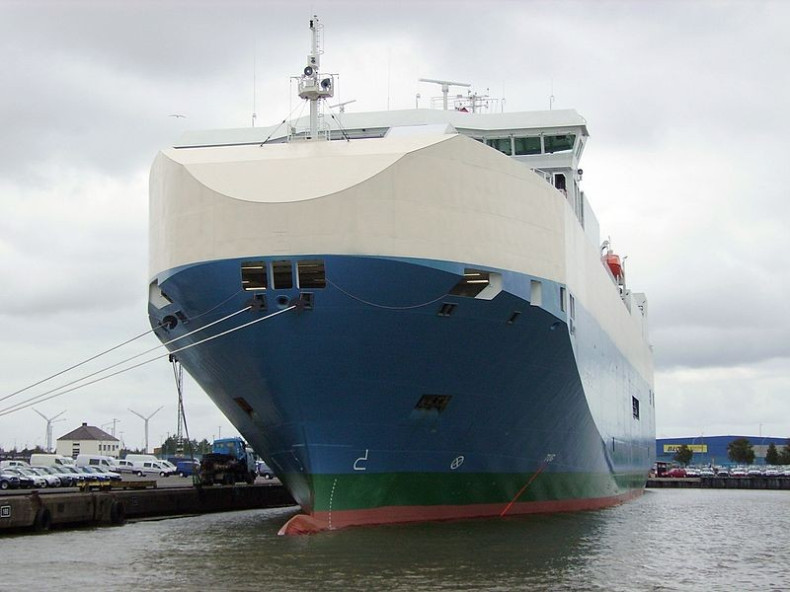 One of the seven crew missing after the Baltic Ace cargo ship sank yesterday has been found dead in the North Sea by search and rescue teams.
This brings the confirmed death toll to five. The other six crew members are presumed dead, but the search for their bodies continues.
The Baltic Ace ship, which was carrying cars, collided with the Corvus J in the North Sea 40 miles from the Dutch coast last night.
Crew members from the Baltic Ace were forced to abandon ship after it started to sink quickly.
The Corvus J was badly damaged but did not sink. None of its crew were harmed.
Four people from the Baltic Ace were confirmed dead and 13 other were rescued. A further seven were missing and the coast guard called off the search for them at 2.00am.
They resumed the search this morning, but were looking for bodies rather than survivors. The crew members were from Bulgaria, Poland, Ukraine and the Philippines.
Two of those confirmed dead and three of the missing men are believed to be Polish. The captain, who was also Polish, survived.
Well qualified
Pia Libicka, from the Polish Consulate in Belgium, told Polish news site thenews.pl: "I have talked to the victims [at the Ostend hospital]. Physically, they are in good condition, but there is still a question as to their psychological state.
"The captain [of the vessel] is in intensive care unit, but doctors assured me that his condition is stable."
Polish broadcasters said human error may have caused the accident, but authorities have not confirmed this.
Mariusz Lenckowski, from the agency that employed the Polish sailors, said: "They were all well qualified for their jobs."
The Dutch waterways agency said it has sent two vessels to help guide traffic in the busy shipping lane. One of them is using sonar equipment to find the sunken ship.
Sandra Groenendal, from the Dutch Safety Board, said that because the collision happened outside Dutch territorial waters, the responsibility for the investigation would lie with the states under which the ships were sailing; Bahamas for the Baltic Ace and Cyprus for the Corvus J.
Around 260,000 ships cross through Dutch waters every year and it is one of the busiest shipping lanes in the world. Fewer than 20 accidents happen annually.