Amid escalating tensions between North and South Korea, it has emerged that the two countries' leaderships held secret talks in 2012, despite having suspended formal talks after the North sank a South Korean vessel in 2010, killing 46 sailors. A military source from Seoul has confirmed the disclosure.
The Seoul administration has so far made no mention of any such talks, but some recently-revealed documents belonging to a person close to President Park Geun-hye showed officials of the two countries met at least thrice that year.
The military official with direct knowledge of the matter told South Korea's Yonhap news agency on Wednesday, 26 October that three rounds of talks were held between the Kim Jong-un regime and the Seoul administration in December 2012. Several demands were made by both the negotiating parties, including an apology for Pyongyang's attack on the South Korean naval corvette Cheonan in March 2010.
"In December 2012, three rounds of inter-Korean military talks were held secretly. From the North's side, officials who belong to the (communist country's) National Defence Commission came to the talks.
"They came up with some demands, and we also asked them to make an apology for their attack on the warship and made several other requests. But we cannot give the details of the demands exchanged," the official reportedly said.
Earlier on Monday (24 October), JTBC, a cable TV network in South Korea, reported that Choi Soon-sil, the daughter of the Park's late mentor Choi Tae-min, was in possession of a document that contained details of a one-on-one meeting between the then South Korean president Lee Myung-bak and Park, the then-president-elect. The meeting was held late in December 2012.
The confirmation by the military source has substantiated allegations that the president had shared secret information with her long-time friend Choi, who is suspected of influencing political decisions, Yonhap reported.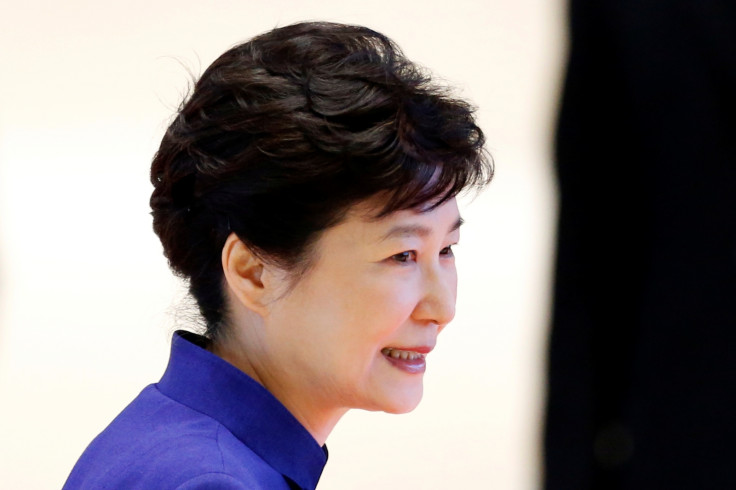 During a media interaction on Tuesday (25 October), Park reportedly confirmed her association with Choi and also said that she sought Choi's opinions on several documents. Park assumed office in February 2013, almost two months after the December 2012 meetings.
Meanwhile, the South Korean defence ministry has declined comments on the issue.