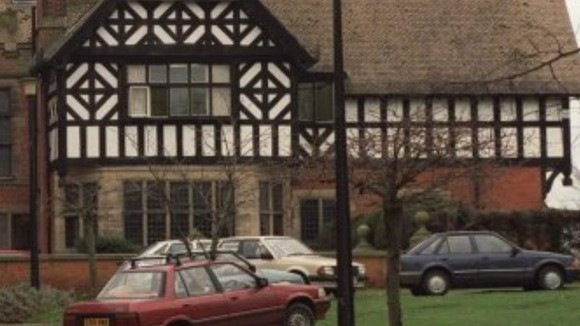 Police investigating claims of child abuse at care homes in North Wales have said 140 complainants have come forward since the operation was launched.
North Wales Police have said they have found "significant evidence of systemic and serious sexual and physical abuse of children" in care homes spanning across three decades.
Police say the alleged victims all almost all men who were aged between seven and 19 at the time of the alleged offences between 1963 and 1992.
A total of 84 people - 75 male and nine female - have been named by the alleged victims, with 16 named by more than one complainant. It is believed that ten of these 16 are now deceased.
The allegations range from verbal and physical assaults to serious sexual assaults including rape.
One suspect has been arrested by police as part of Operation Pallial under on suspicion of serious sexual offences. The man was released on bail until July.
Officers said Operation Pallial will now move to its second phase, which will involve "taking appropriate action" based on the allegations.
Announcing the update on Operation Pallial, North Wales chief const Mark Polin said: "I took the decision to ask the Director General of the National Crime Agency to investigate these allegations last November, conscious that some victims of historic abuse may not have the necessary level of confidence in North Wales Police to report matters directly to us. Operation Pallial provides the necessary independence and transparency.
"Operation Pallial has now secured accounts from almost all victims who are willing to support an investigation and it makes absolute sense for the officers and staff involved to date to be the core of phase two and to move matters forward as quickly as professionally possible.
Polin added that any potential offenders will have to "look over their shoulders for the rest of their lives".
He said: "If you believe that the passage of time will reduce the resolve of Operation Pallial or any police force to identify people still alive who have caused harm to others and bring them to justice, you are sorely mistaken.
"People who commit serious and sexual offences should live with the knowledge that we will always examine new information and evidence and seek to bring them to justice for their crimes."
Det SuptIan Mucahey, one of the officers leading Operation Pallial, said many alleged victims had "provided graphic accounts of abuse, in some cases of very serious criminality".
He added: "These are serious allegations that will be thoroughly investigated. We are prioritising our activities to ensure that any level of ongoing risk to the public is minimised."
The inquiry was launched by the home secretary Theresa May following a Newsnight investigation at the Bryn Estyn care home in Wrexham. Despite falsely linking a Tory peer Lord McAlpine to the allegations, the programme also alleged child abuse at the home was more widespread than previously thought.
A further 17 institutions have now been linked to offences on top of the now closed Bryn Estyn home.
Des Mannion, NSPCC national head of service in Wales, said: "This latest investigation is a major step forward investigating claims of wide spread child abuse.
"Many who have been waiting decades for justice and for their voices to be heard have now finally found the courage to come forward and we mustn't fail them this time."