Everyone knows that US president Donald Trump likes to tweet. And according to one senior White House official, not even China's so-called "great firewall" will be able to stop him.
"No. The president will tweet whatever he wants," a White House official said Wednesday (8 November), according to a pooled report detailing media questions asked on-board Air Force One before Trump touched down in China as part of a 12-day long tour of Asia.
"That's his way of communicating directly with the American people. Why not?" the official added in response to a query about whether he would cease communications during the 48-hour visit.
"I'm sure we've got the gear aboard this airplane to make it happen. But it is noteworthy that none of the major western platforms for social media are even allowed to operate in China."
As noted by The Guardian, US tech firms including Facebook, YouTube and Twitter have been restricted by the Chinese government since at least 2009.
Authorities use a complex system, known as the "great firewall" by observers, to enforce a strict censorship and blacklisting regime currently in place within the country, which last year was granted the title of "worst abuser of internet freedom" by watchdog Freedom House.
"Harsh punishments for expression and a deteriorating legal environment are significantly undermining civil society activism on the internet," one Freedom House report read.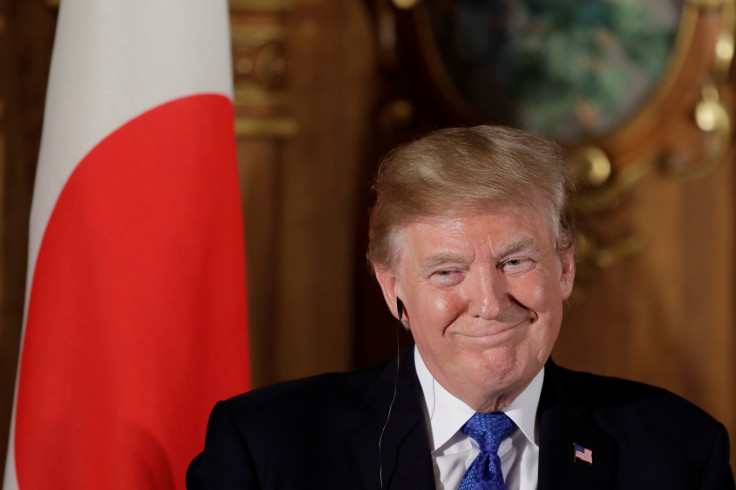 This year, the Cyberspace Administration of China (CAC) and Ministry of Industry and Information Technology (MIIT) both announced plans to further restrict access to web services.
New plans will slash the use of virtual private networks (VPNs) for both general internet users and businesses, while online journalists and broadcasters now need state licenses to operate legally.
The country has more than 730 million internet users. Trump's host, president Xi Jinping, has previously said that his nation needs strict internet censorship to combat terrorism. Analysts have long said the Communist Party of China (CPC) blocks websites to stifle political dissent.
For any doubters, it didn't take long for fingers to meet keyboard.
"NoKo has interpreted America's past restraint as weakness. This would be a fatal miscalculation. Do not underestimate us. AND DO NOT TRY US." Trump tweeted Wednesday.