Novak Djokovic is not surprised by Roger Federer's decision to miss the French Open for a second straight year in an effort to prepare for the remainder of the 2017 season. The 35-year-old withdrew from the event at Roland Garros which starts on 22 May to prepare for the grass and hard court season, having missed the entire clay court schedule.
Federer has not played competitively since winning the Miami Masters – his third title of year – in March and his exile from the sport will continue until the grass court swing this summer. The 18-time major champion has rolled back the years to once again dominate the men's game but will not challenge Rafael Nadal's dominance on the dirt in Paris.
Nadal, who has lost to Federer three times already this season including in the Australian Open final, said the decision from the former world number one was "logical" given that he has been inactive for several months. Djokovic delivered a similar response and believes the Swiss has earned the right to swerve such events in the twilight of his career.
"First of all, it's Roger, so he has the luxury to decide whatever he wants to and play whatever he wants to," Djokovic told reporters at the Rome Masters. "At this stage in his life, and especially with the beginning of the season he had, I mean, he's been so successful throughout his career that he doesn't need necessarily to chase the points or play all the tournaments.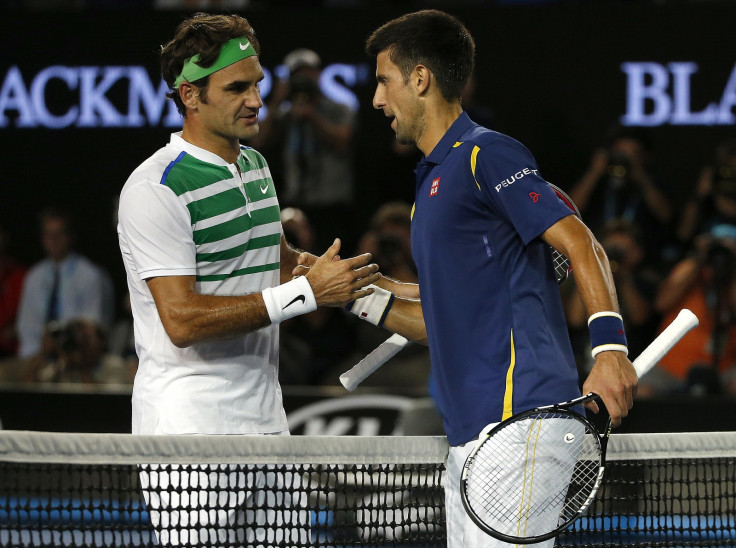 "You know, he's very smart in his decision-making and scheduling. He knows what he's doing, I'm sure. Of course he's aware he has much better chance to win big trophies on quicker surfaces. Grass obviously is where he feels the most comfortable. I'm not too surprised with this decision.
"I mean, he had a lot of matches played at the beginning of the year, and he did amazingly well. It's something that we haven't seen, you know, from the top players in a while. I mean, when I say 'in a while' I mean for at least 10, 15 years. Most of, let's say, us top players, have played throughout the whole season, more or less all the big events. But before it wasn't the case."
The absence of Federer from the French Open, the second grand slam of the year, has naturally provoked reaction from across tennis. Former world number one doubles player Todd Woodbridge believes Federer is simply worried. Nadal, who has won three clay court titles in a row, eyes a 10th title at Roland Garros and is dodging the Spaniard until the campaign moves onto his favoured surfaces.