Roger Federer's decision to withdraw from the French Open is in part down to the renewed dominance of Rafael Nadal in 2017, according to former 22-time grand slam champion Todd Woodbridge. The Swiss will be absent from Roland Garros for the second successive year having missed the entire clay court season following his stunning start to the campaign.
The 35-year-old revealed on Monday [15 May] his decision to skip the second major in order to "try and play on the ATP World Tour for many years to come" and that "scheduling will be the key to my longevity". Federer's focus will now be on trying to win a record eighth Wimbledon title at SW19 in July.
After having lost to Federer in the finals at the Australian Open and Miami Masters – as well as in the fourth round at Indian Wells – Nadal has dominated with three titles in a row on clay in Monte Carlo, Barcelona and Madrid. The Spaniard has reeled off 15 straight wins and is now the outstanding favourite to win a 10<sup>th title in the Paris capital.
And such form is likely to be central to Federer's decision to postpone his return to competitive tennis, former world number one doubles player Woodbridge told Tennis Mash. "I think it's very clear when you sit back and look at Federer's schedule for the year – the French was never on it," he said. "And if all of a sudden he says, oh I might have a go, then he goes off his plan, and that could derail the rest of the year.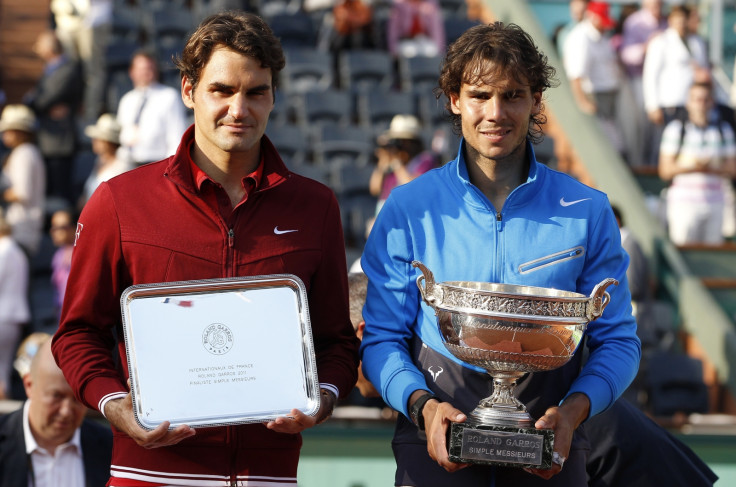 "I think he's watched Rafa and seen the amazing form Rafa's in, and realised he'd have no chance of beating him on a surface on which Rafa has always dominated him throughout the years. Even if he was to meet Rafa, let's say in the Roland Garros final with three wins against him already under his belt this year, it's a script that's been written before. It would be a replay of those years that Nadal dominated him on clay."
Federer has been beaten four times by Nadal in French Open finals, and trails the head-to-head rivalry 23-14 despite having won each of the last four contests. Wimbledon now represents his main goal throughout the remainder of the season but Woodbridge does not believe there is any more pressure on him after his latest withdrawal.
"I don't see this decision putting any more pressure on him to perform well at the All England Club," the Australian added. "Yet there is one pressure that Roger wasn't anticipating, and that's Rafa's form. Looking ahead to Wimbledon, the showdown will be the most anticipated story, with these two being the favourites and on course for a potential head-to-head match to rival this year's Australian Open final.
"I see Roger enjoying this pressure because it's something that was perhaps a little unexpected. I'm not sure, when the season began, he truly believed he would be in this position back at the top of the sport and battling his biggest rival. Federer's goal since winning in Australia has to be winning another Wimbledon – potentially a record eighth title. That's his motivation now. Skipping Roland Garros simply resets him for the second half of the 2017, which then quite unexpectedly will become a race for No.1 between him and Rafa."