'It's difficult to compare' but one reason makes Federer the greatest says Tim Henman
Federer has won 19 men's singles Grand Slam titles - four more than Nadal in second.
Roger Federer has reaffirmed his status as the greatest of all time following his triumph at Wimbledon earlier this month, according to Tim Henman.
The Swiss ace won his 19<sup>th men's singles Grand Slam title at SW19 to make it eight in Wimbledon and is now four clear of Rafael Nadal in second. Apart from holding the record for most majors, Federer also holds the record for most number of weeks as the number one ranked player in the world.
The 35-year-old is widely considered the best player to have played the game, but many have refrained from comparing players from different eras. Henman feels the same with Rod Laver and Pete Sampras among the candidates, who can be considered the greatest of their respective eras.
The former won all four Grand Slam titles in a single calendar year on two occasions, while Sampras held the record for most major titles before he was eclipsed by Federer. However, the Briton, who achieved his best ranking – world number four – in 2002, believes the Swiss tennis star's achievements and sheer domination in terms of Grand Slam titles make him the best of all time.
"In my opinion, he is [the best], but I think it's difficult to compare generations," Henman said, as quoted by Sky Sports. "You think of Rod Laver who won all four Majors in a calendar year - he did that twice. And for seven years of his professional career he didn't play Grand Slams because he turned professional. So how many Majors would he have won?"
"And then you reflect, the four Grand Slams were on grass when he played. So if you had (Pete) Sampras playing three of the four Grand Slams on grass, I'm sure he would've won a lot more.
"But right now it does come down to a numbers game and Federer's won 19 Grand Slams - that's the most of any player, any male player, so he would go down as my best of all time," the Briton added.
Federer has turned back the clock in 2017 after struggling for form and fitness in recent seasons. Prior to this season, the current world number three last tasted major success in 2012.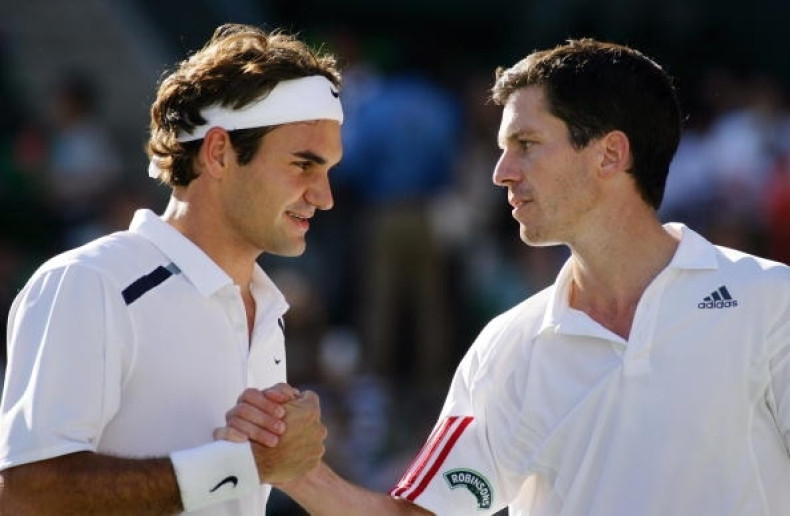 However, he has already won two Grand Slam titles this season along with two Masters Series titles – Indian Wells and Miami - and an ATP 500 event. Henman believes the Swiss ace will be the favourite going into the US Open that starts on 28 August.
"Right now he would [be favourite]. I think there's going to be a few changes between now and then but he's playing as well as anyone," Henman said.