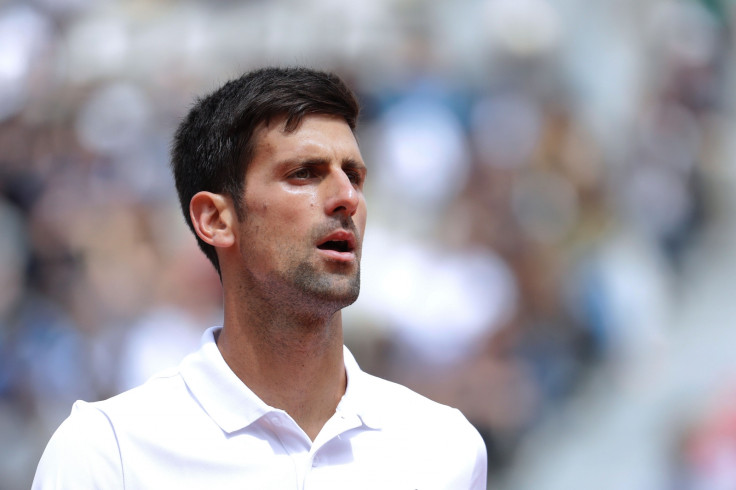 Novak Djokovic has defended his performance in the third set of his defeat to Dominic Thiem in the pair's French Open quarter-final after being accused of 'tanking' during the closing stages of the season. The 23-year-old Thiem marched into just his second grand slam semi-final after beating the defending champion 7-6 6-3 6-0 at Roland Garros and will face favourite Rafael Nadal for a place in his maiden major final.
After a tight first set which Thiem took after prevailing 7-5 in the tiebreak, the Austrian cruised to his first win in six meetings with the 12-time major winner. Djokovic's performance – which came in the absence of new coach Andre Agassi who left the tournament to be with his family – was heavily scrutinised in the third set as a series of errors and lacklustre groundstrokes allowed Thiem to saunter through.
The defeat was the first three-set loss the Serbian star had suffered since being defeated by Andy Murray in the 2013 Wimbledon final, and his attitude was questioned by many watching the match including seven-time grand slam singles champion John McEnroe. The American suggested the world number two had given up towards the twilight of the contest, and said while commentating for Eurosport: "It looks right now as if Djokovic doesn't want to be on the court. This is tank city."
'Tanking' is referred to in tennis when a player shows little or no enthusiasm to contest points, particularly when the match is of a one-sided nature. Though McEnroe's comments were not put directly to Djokovic, he was asked about his display in the third set which saw him fail to register a game for just the ninth time in his career.
"It's hard in the third set, it's a pretty bad set," he said. "All in all, it was decided I think in the first set. You know, I tried. I lost that crucial break in the beginning of the second, and he started serving better, backing it up with the first shot. He deserved to win. He was definitely the better player on the court today."
Defeat underlines a turbulent 12 months for Djokovic in which he has won just two tournaments and suffered damaging defeats in a string events including at Wimbledon, the Rio Olympics, the US Open and the Australian Open. Djokovic split with his entire coaching team earlier this year in an attempt to rediscover the winning formula and insists he has not given up hope of returning to his best.
"It is a fact that I am not playing to my best and I know that," the 30-year-old added. "I am trying to work on the game, work on things and sometimes it works, sometimes it doesn't. For me, it's a whole new situation that I'm facing, especially in the last seven, eight months, not winning any tournament, which hasn't happened in many years.
"It is not something that hasn't happened before for a top player. All the top players have been through that. So I guess you've got to go through it, try to learn your lessons and figure out the way, how to get out of it stronger. It's a big challenge, but I'm up for it."