Novak Djokovic and Milos Raonic bid to become the first player to qualify for the ATP World Tour Finals last four when they clash on day three at The O2 Arena.
Where to watch live
Djokovic vs Raonic starts at 8pm GMT on Tuesday (14 November) and is live on Sky Sports 2HD and BBC Radio Five Live sports extra.
Preview
Djokovic or Raonic can become the first player to reach the semi-finals of the ATP World Tour Finals when they clash on day three at The O2 Arena. Victory for either player will ensure they put one foot in the last four with one match to spare in the round robin phase.
Both men endured contrasting fortunes on their way to recording victories in their opening match. Djokovic recovered from a set down against Dominic Thiem before winning 12 of the next 14 games to prevail in a little over two hours. The Serbian was noticeably frustrated during the encounter, and directed a ball towards his own players' box after losing the first set tiebreak.
Raonic meanwhile had lost all three of his group matches on his only ATP Finals appearance in 2014, but recorded his first victory with a polished display against Gael Monfils. As the Frenchman played the role of entertainer, Raonic was consistent on serve and overpowered Monfils on the opening evening of competition.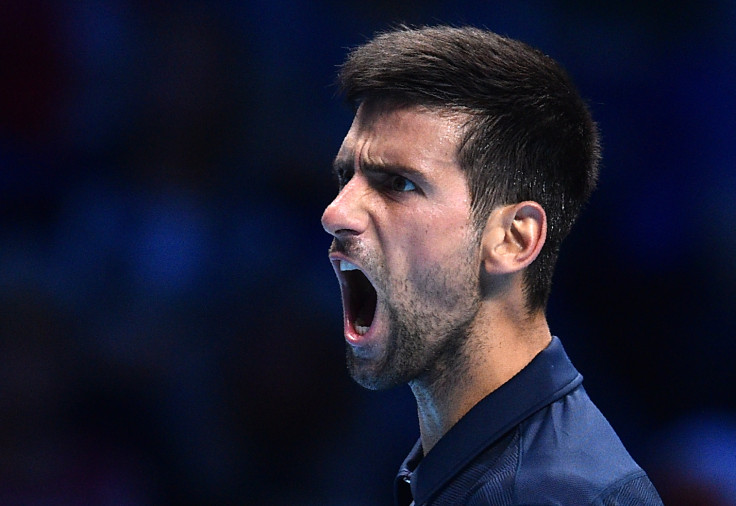 Though Djokovic will get a second chance to secure passage to the knock-out stage, he can ill-afford to slip up in pursuit of world number one Andy Murray. The 12-time major champion must match the Briton win-for-win in London, and hope the Wimbledon and Olympic singles champion fails to claim his maiden title, to ensure he ends 2016 atop of the standings for a third year in a row.
Raonic also has his eye on the rankings as he pursues finishing the year as world number three. A 100% record in the round robin stage will ensure he jumps above Stanislas Wawrinka, who lost his opening match to Kei Nishikori, should the Swiss fail to qualify from his group. Japan number one Nishikori meanwhile trails Raonic by 345 points and need favours from elsewhere to break into the top three.
Djokovic has never lost to any of his group opponents and has reeled off seven straight wins over Raonic. The Australian and French Open champion has only ever dropped one set to the Canadian in those matches, during their semi-final clash at the Rome Masters in 2014, in an ominous run of form which makes him the outstanding favourite to add to that tally in the English capital.
Djokovic qualifies if:
He wins and Dominic Thiem beats Gael Monfils
Raonic qualifies if:
He wins in two sets.
OR
He wins and Gael Monfils beats Dominic Thiem.
What the players say
Novak Djokovic: "Even though I lost the first set (to Thiem), I thought I didn't do too many things wrong. It was just the very high quality of his game that prevailed in the first set. Yeah, a thrilling tiebreaker. He was 6-3 up, two double-faults. I had I think only one set point. He just played a good point. I was in the rally, but he just was going for his shots. In the end he managed to win that very long first set.
"I knew after that, the first opening couple games of the second set would be crucial for me to start with a break up, which I did. I felt more comfortable. I started swinging more freely in the second set. Obviously made him play an extra shot. He started making more errors, which I used. I was on top of his second serves, putting a lot of pressure. I thought I played very well in the second set especially, but the third as well."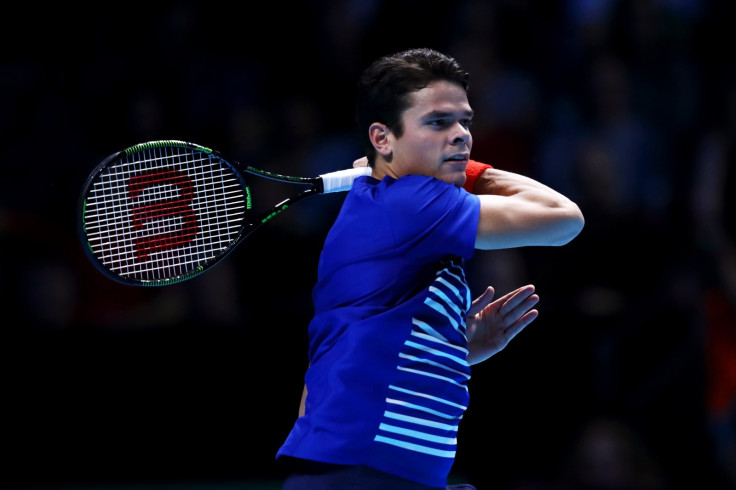 Milos Raonic: "It's going to be a difficult task that I have ahead of me. I feel like I'm doing some things well. I feel like I can do some things better. I was quite proficient on returning. I took care of my serve like I hoped to. That's what my game depends on. I hope I can keep moving forward. I don't think the expectations of what I can achieve have changed. I think the only thing that has changed is can I get through a match.
"I didn't feel any pain to the injury I had. I think other muscles might be overworking to maybe compensate for that. I can feel them a little bit more fatigued and sore than they normally would be. But the injury is good. I feel like this is an ideal way to start considering the doubts that I was having. Some of the things I heard in the diagnosis were not the most positive, so this was a great way to turn around."
Betting odds (source Betfair):
Novak Djokovic 1/4 vs 3/1 Milos Raonic
Head-to-head record: Djokovic 7-0 Raonic. Last match Madrid Masters (clay) Djokovic bt Raonic 6-3 6-4
Previous meetings at the ATP World Tour Finals: N/A