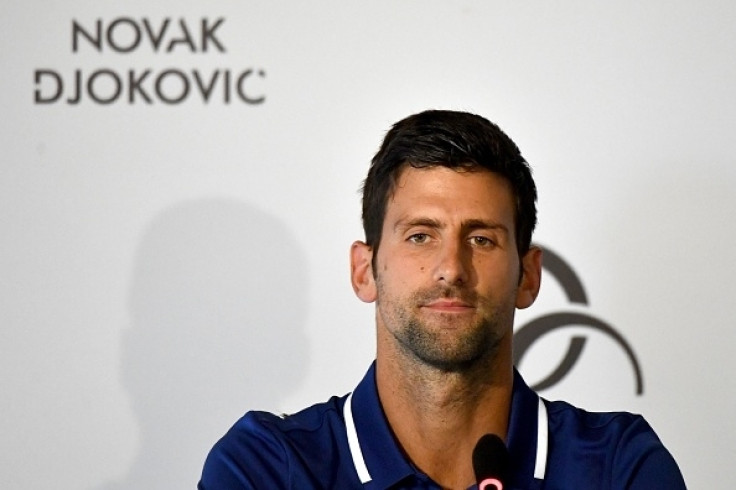 Novak Djokovic has revealed that he would like to play tennis for another decade as he plans to further improve his game upon his return in 2018.
Djokovic last featured competitively in his Wimbledon quarter-final clash with Tomas Berdych, with the Serbian ace retiring midway through the match due to an elbow injury.
It summed up a disappointing year for Djokovic who, despite winning two titles in Doha and Eastbourne, had a poor Grand Slam record and dropped from number two in the rankings at the beginning of the year to number six.
Having taken time off until 2018 to recuperate, the 30-year-old is likely to drop out of the top 10 by the time he returns to action.
However, he is happy with his time off and has targeted another 10 years in the sport.
"I am glad that I can be here for six months to be able to organise my life in a way, to lay the foundations for my game and for my body and for my life in the future as I do not know how many years [I will play]," Djokovic told SportKlub, as quoted by the Metro.
"I'd like to say 10 years, so we'll see how long I will last in professional tennis. I really have no fixed plans, nor is the end in sight."
The 12-time Grand Slam winner added that he is still looking to improve his game and that Andre Agassi will remain as his coach, while a second coach is due to be appointed soon.
"I still want to play, to prove myself and others," he said. "Just to move the boundaries, to perfect myself. I believe that, as far as I have achieved in tennis, so far, I have much more to do and perfect.
"I see the elements of the game where I see plenty of room for progress. Maybe, the others do not see it, but I see. I'm glad my team also sees it, so there's room to dedicate my analysis of my game."
A recent statement from his press office confirmed that the targeted return date is the 2018 Australian Open in January as Djokovic will look to emulate Roger Federer, who kick-started his career resurgence at this year's event in Melbourne.
"Djokovic is still nursing his elbow injury and has spent several days in Belgrade for some fitness training," the statement read. "He is working hard to get started with tennis practice as soon as possible in order to meet his own expectations of making a comeback in Australia in 2018."