Six More Cases of Novel Coronavirus Confirmed in Saudi Arabia as Infections Rise to 40
Saudi Health Ministry says two additional cases of the Sars-like virus have been identified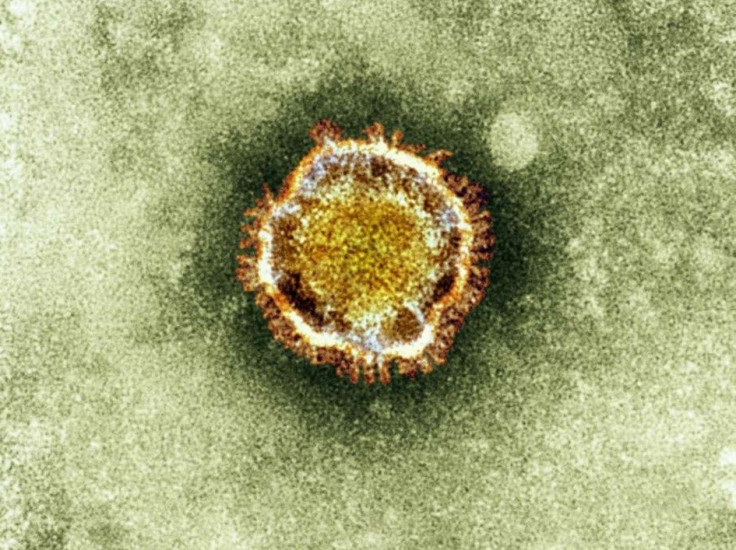 Six more cases of the novel coronavirus have been confirmed in Saudi Arabia, bringing the total number of people infected to 40.
Saudi's Health Ministry said two more cases were identified in the eastern region after four were confirmed by the World Health Organisation a day earlier.
The two new coronavirus patients were health practitioners and they are currently under observation and receiving treatment in hospital.
The coronavirus affects the respiratory system and is in the same family as the Sars virus that killed 775 people during an outbreak in 2002-03, although health officials say the two diseases are not directly linked.
Of the four people infected with the coronavirus earlier this week, one has been released from hospital, two are receiving treatment and one has died.
The patient who died was a 69-year-old woman who had multiple coexisting medical conditions. An 81-year-old man and a 56-year-old man, both with prior medical conditions, are in critical conditions in hospital.
The ministry said it has now hired consultant specialists from universities in the US and Canada to combat the disease.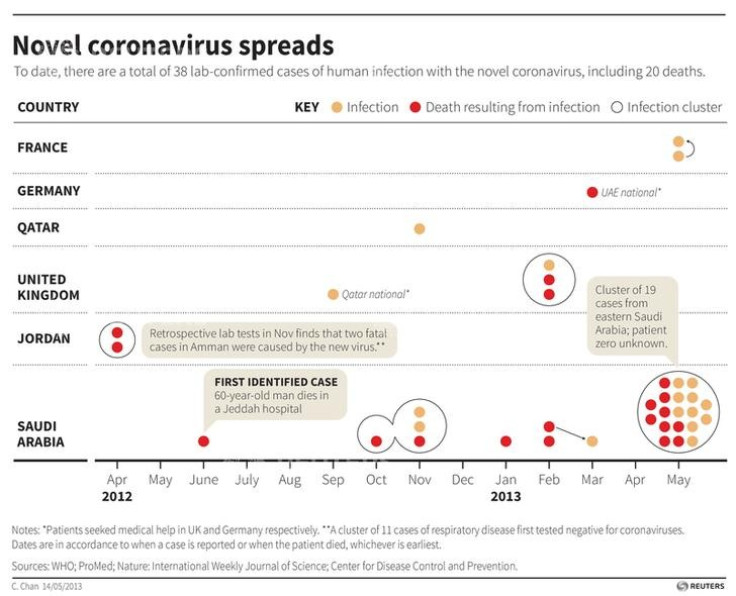 Since the beginning of May, 19 patients have been diagnosed with the coronavirus in the eastern part of Saudi Arabia. Of these, nine have died.
The outbreak began in September last year and since then, there have been 40 confirmed cases and 20 deaths.
WHO said it is encouraging all Member States to continue surveillance for severe acute respiratory infections (SARI) and to review any unusual patterns.
It said healthcare providers should be vigilant around travellers returning from areas affected but has not advised travel or trade restrictions.
Earlier this week, WHO confirmed that the virus may be transmitted from person to person - a patient in France contracted the disease after sharing a room with a patient with the virus.
It said: "Of most concern is the fact that the different clusters seen in multiple countries increasingly support the hypothesis that when there is close contact this novel coronavirus can transmit from person-to-person.
"This pattern of person-to-person transmission has remained limited to some small clusters and so far there is no evidence that this virus has the capacity to sustain generalised transmission in communities."
© Copyright IBTimes 2023. All rights reserved.