'Now they've got a star': Francis Ngannou backed to bring Mike Tyson days to UFC
KEY POINTS
Ngannou announced himself to the world with his vicious knockout of Overeem.
Tyson was known for his one-round knockouts during his boxing prime.
UFC commentator and analyst Joe Rogan believes heavyweight contender Francis Ngannou can bring the aura of Mike Tyson to MMA following his vicious knockout of Alistair Overeem.
Ngannou (11-1 record) connected with a left uppercut that knocked Overeem out cold in devastating fashion at UFC 218 to virtually guarantee himself a title shot.
It only reiterated why "The Predator" recently broke the record for most punching power as he has now finished all six of his opponents since debuting for the UFC in December 2015.
The reaction to Ngannou's win have left the combat world wondering if there is anyone capable of stopping him or even taking him past the first round, and Rogan sees comparisons with Tyson.
The former heavyweight champion (50-6-2 record in boxing, 44 knockouts) is regarded as arguably the greatest "fighter" in boxing, gaining notoriety for his early knockout wins and intimidating demeanour.
"Now they've got a star," Rogan said, as quoted on MMAJunkie. "I think Ngannou, one or two more fights, you're going to be looking at Mike Tyson days. That's what I think."
"You're going to watch fights just to see how long these motherf*****s can survive against this guy.
"That's what I think. That could be their big, breakout star."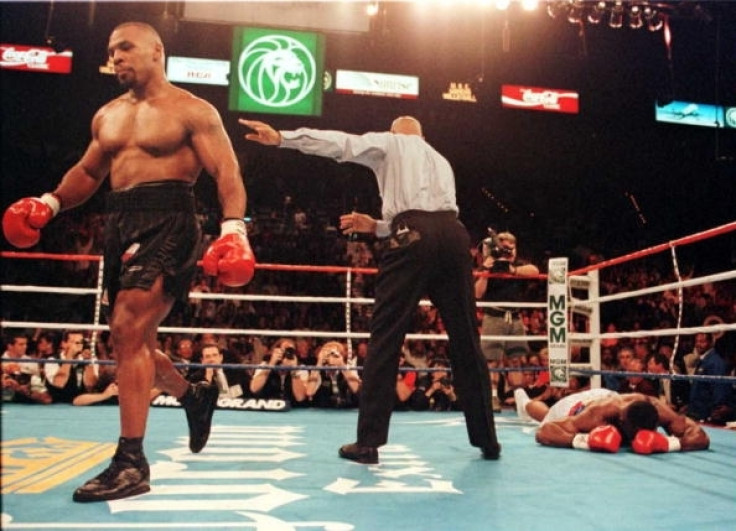 UFC president Dana White recently predicted that Ngannou could be the next breakout star of the company. Rogan agrees, especially with the current uncertainty surrounding Conor McGregor's MMA future.
"Conor, who knows if he's ever going to fight again," Rogan added. "We really don't know.
"We haven't heard Conor saying, 'This is my plan. This is who I'm thinking of fighting. This is who I want to fight.' He's been talking s**t to Max Holloway, he's been talking s**t to Tony Ferguson, but he's not set it up."
Meanwhile, Ngannou could have just over a month's lay-off as according to reports, the 31-year-old could be set for a title shot against Stipe Miocic at UFC 220 in what would be the most highly-anticipated heavyweight fight in recent MMA history.
UFC 220 will take place at the TD Garden in Boston on 20 January with Daniel Cormier already confirmed to defend his light heavyweight title against Volkan Oezdemir.