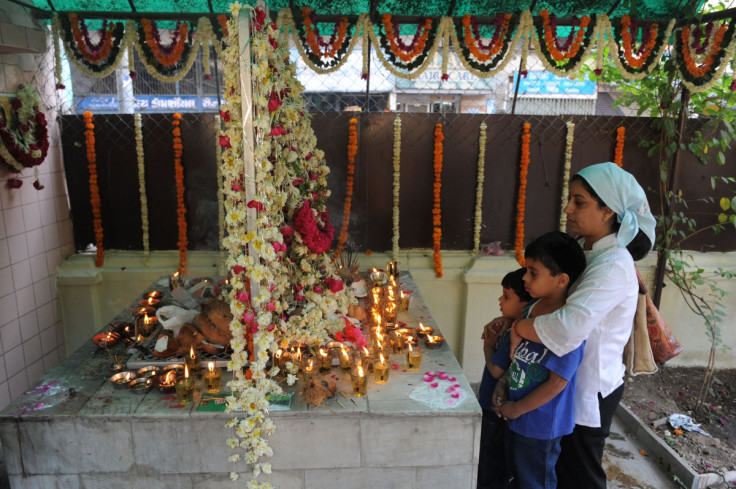 India's Prime Minister Narendra Modi has paid tribute to the country's Zoroastrian community on Nowruz. Zoroastrians are celebrating their New Year on 20 March, marking the beginning of spring.
Prime Minister Modi's message praised members of the Parsi community for their contribution to the country. The message was read out by Minority Affairs Secretary Rakesh Garg at the inauguration of The Everlasting Flame: Zoroastrianism in History and Imagination exhibition in New Delhi.
"The rich culture of Parsi community is an important and integral part of [the] country's invaluable heritage," the message read. "The Parsi community has made significant contributions in the country's different important spheres. I hope this exhibition will make people aware about historical works done by Parsis for national unity and development.
Zoroastrianism is believed to be one of the world's oldest monotheistic religion, with roots in ancient Persia. Many of them were forced to flee to Gujarat, India to escape religious persecution from Muslim invaders, with this group of Zoroastrians being named Parsis (Gujarati word for Persian).
In the 20th century the Parsi community responded to increasing urbanisation and cultural diversity better than most other religious groups in India. Many in the country began to respect the Parsis because of their contributions to society, particularly in the field of business.
Inaugurating the Everlasting Flame exhibition in New Delhi, Minority Affairs Minister Najma Heptulla said: "The exhibition celebrates Parsis' contribution to India and the world. For centuries, they have been a community of excellence, sharing and innovation – this will be evident to you in the exhibition."
The Everlasting Flame will showcase rare manuscripts, archaeological objects, sculptures and a replica of the Parsi Fire Temple, which is otherwise not accessible to non-Parsis. A large number of paintings will also be on display and will portray parts of Parsi history and culture.