Nowruz: Photos of Kurdish New Year celebrations in Iraq, Afghanistan and Greek refugee camp
Nowruz, a festival that marks the arrival of spring and the Persian new year, is celebrated in countries that use the Persian calendar, such as Iraq, Syria, Iran, Afghanistan and Tajikistan. The calendar takes as its start date the time when the Prophet Mohammed moved from Mecca to Medina in 621 AD. The current Persian year is 1395.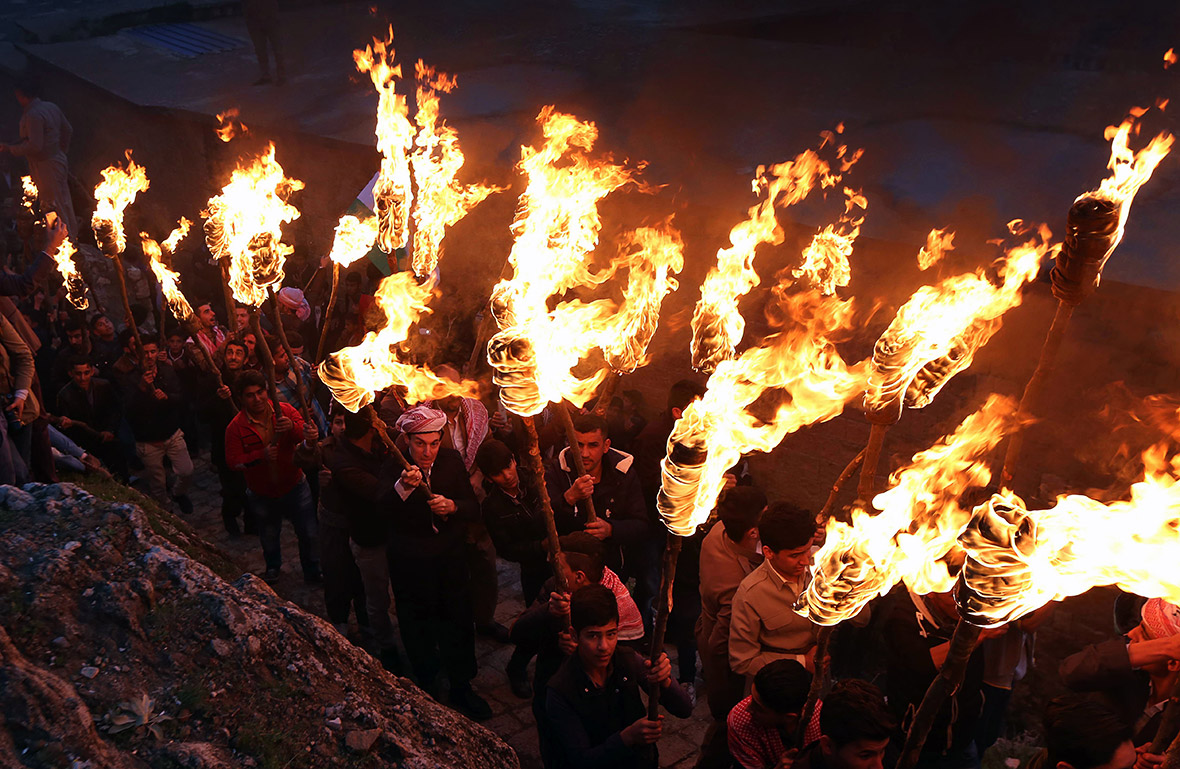 Nowruz (also spelled Newroz) means "new day", a phrase which has special means to the thousands of Kurds stranded at the Greek border camp of Idomeni. Families gathered around a bonfire as they celebrated Nowruz in the makeshift refugee camp. Idomeni is home to more than 10,000 people who have been sleeping rough in muddy fields braving the cold, rain and food shortages for many weeks.
Many held the colours of the Kurdish flags, and men and women danced around a fire holding candles. Aziz Sayda, who has been at the camp for 22 days, said he never expected to spend the holiday there, away from his family: "We were supposed to celebrate Nowruz in our homeland, but because of the war and destruction, we were forced to flee our country," he said.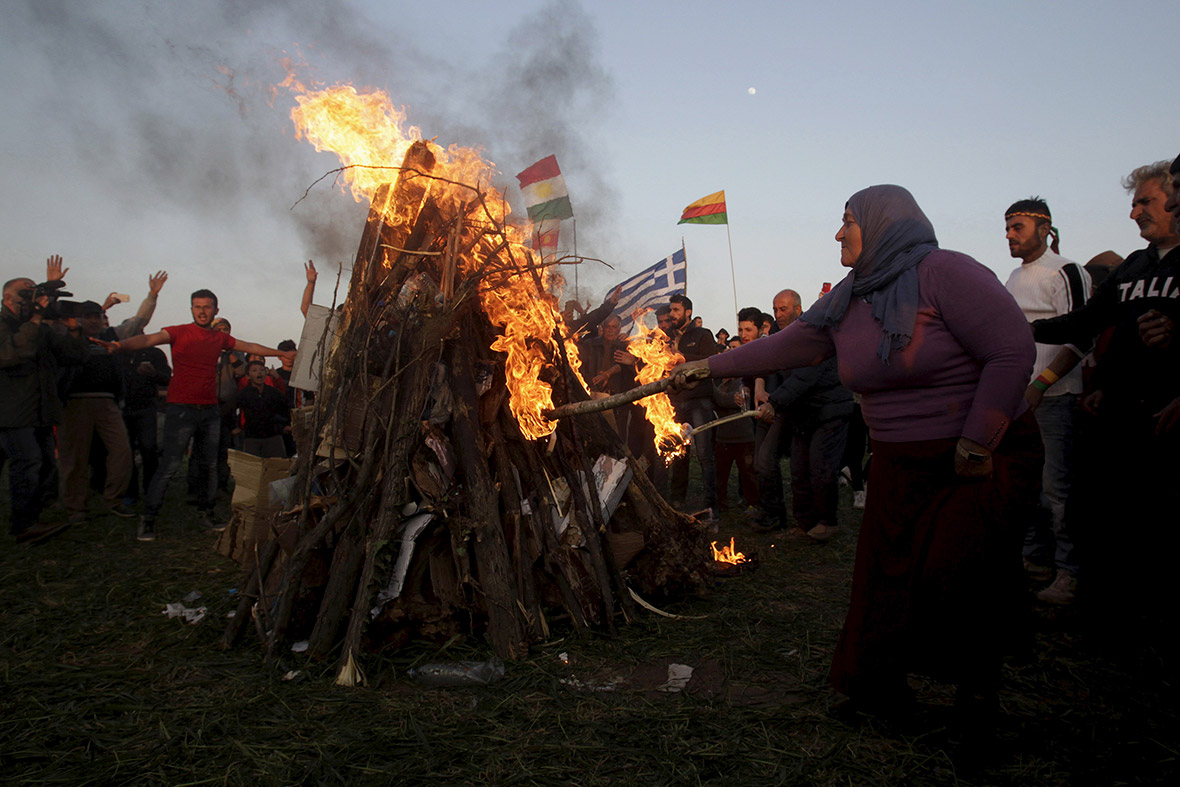 Hundreds of Afghan residents in Kabul gathered at the shrine of Prophet Ali, the fourth caliph of Islam, to celebrate the arrival of the New Year according to Persian calendar. New Year is widely marked across Afghanistan, with sites in Kabul as well as in the province of Marzar-i Sharif.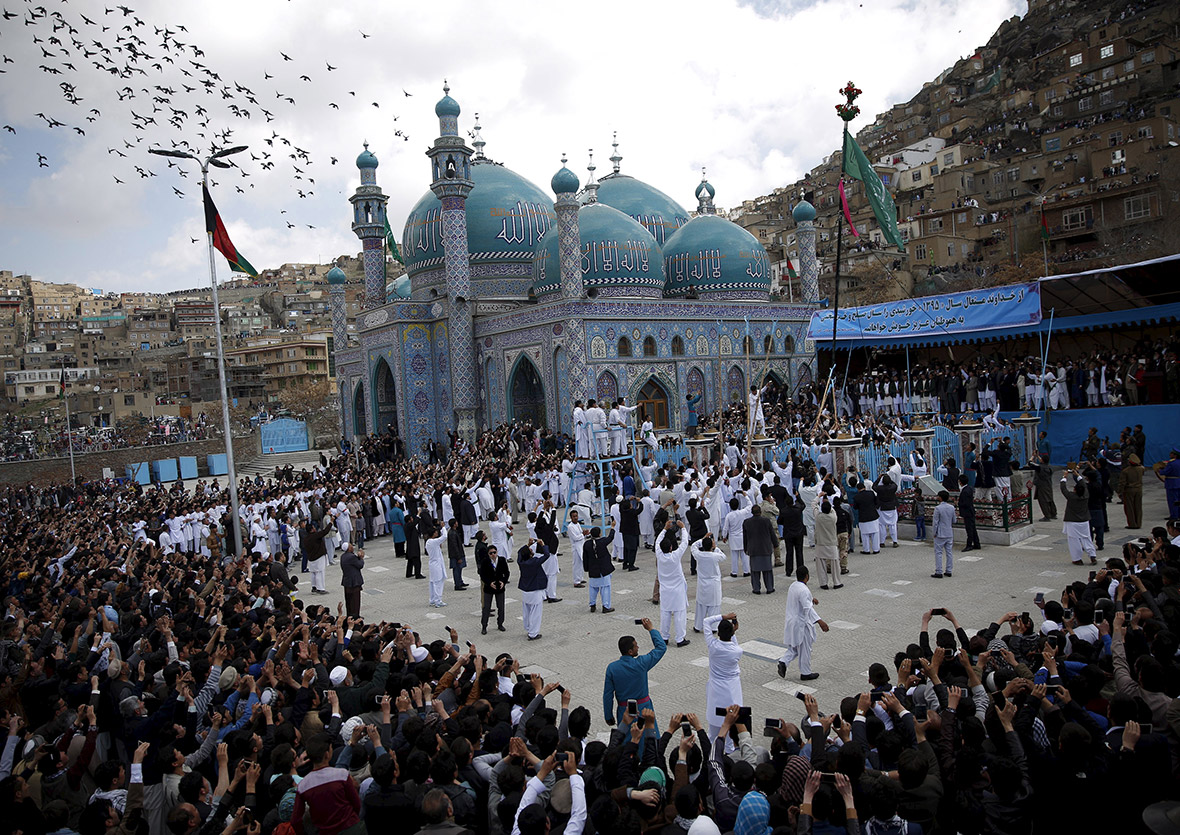 The New Year was also marked with protests against the Turkish government. Policed fired rubber bullets to disperse citizens who gathered in Istanbul for banned Nowruz celebrations. Thousands of Kurds marched through Hanover in Germany to celebrate Nowruz, as well as to protest against the Turkish government and its behaviour towards the Kurds. They also called for the release of imprisoned Kurdistan Workers Party (PKK) leader Abdullah Ocalan, and sharply criticised the European Union's deal with Turkey intended to halt the flow of refugees to Europe in return for financial and political rewards for Ankara.