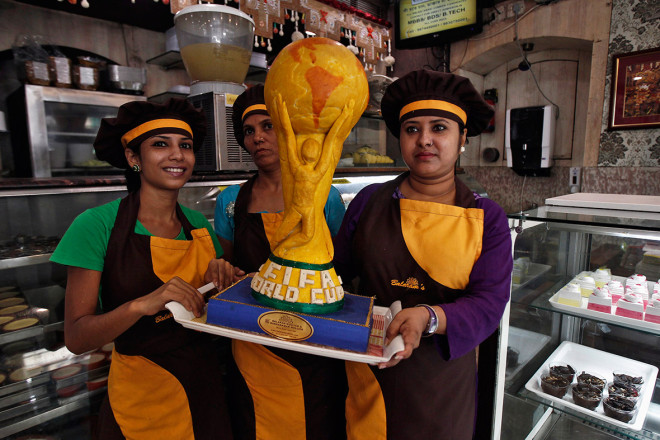 The World Cup in Brazil should add over £2bn ($3.3bn, $2.4bn) to global sports revenue this year, according to a new report.
Figures from market research firm NPD show that kits, boots and footballs may add up to £2.2bn to global sports revenue, which stood at £220bn in 2012 – an increase of 1%.
The analytical firm says that it expects football kits to be the main driver behind the increase in revenue.
During the 2010 World Cup in South Africa, NPD reported a 9% increase in sales of international football kits in the top five European markets: Germany, the UK, France, Italy and Spain.
Sales of official World Cup footballs are expected to grow by 30% during the four weeks in which the competition is held. Although this is a higher percentage increase than kits, in relative terms, footballs don't sell anywhere near as much as the official sportswear.
Richard Hunt, NPD's director of UK sport, says: "Some 40% of the one percentage point growth attributed to the World Cup comes from products directly linked to the sport such as football kit and footballs, but the demand for sports brands in general is stronger during this period and accounts for the other 60% of the growth.
"So the 'World Cup Effect' is about much more than classic football items and this presents a huge business opportunity for sports brands. If they make the most of the event they will see an impact on their entire product portfolio"