A US federal contractor was secretly arrested by the FBI in August for allegedly stealing top secret intelligence and a hacking tool developed by the National Security Agency (NSA), the Department of Justice announced on Wednesday (5 October).
Harold Thomas Martin III faces charges of theft of government property and unauthorised removal and retention of classified materials, authorities said.
Federal investigators are also looking into whether the 51-year-old Booz Allen Hamilton contractor was behind the August leak of NSA hacking tools online.
The hacking tools include "exploits" that allow the government to control a network by taking advantage of flaws in firewalls, the Washington Post reported.
He was arrested on 27 August after investigators searched his Maryland home, two storage sheds, his vehicle and himself.
The Justice Department said investigators discovered hard copy documents and digital information stored on several devices that contained classified information.
According to the Washington Post, the extent of the damage Martin allegedly caused is not clear. However, officials claim that some of the documents he had "could be expected to cause exceptionally grave damage to the national security of the United States."
The FBI has not established Martin's motivation for stealing the documents but it does not believe he was working for a foreign government, CNN reported.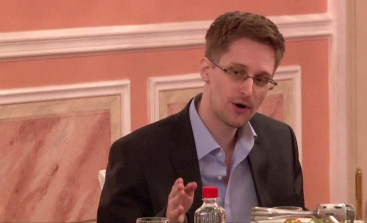 Booz Allen, which faced a similar situation in 2013 when contractor Edward Snowden leaked a treasure trove of information to journalists, said it offered its cooperation to investigators and sacked Martin.
"We continue to cooperate fully with the government on its investigation into this serious matter," it said in a statement attached to an SEC filing.
Martin, a decorated former Naval lieutenant, is being defended by federal public defender Jim Wyda and first assistant federal public defender Deborah Boardman. His defence team called the charges "mere allegations" and said they had not seen prosecutors' evidence.
Hal Martin
"There is no evidence that Hal Martin intended to betray his country. What we do know is that Hal Martin loves his family and his country," they said in a statement. "He served honourably in the United States Navy as a lieutenant and he has devoted his entire career to protecting his country. We look forward to defending Hal Martin in court."
According to the New York Times, the FBI claims Martin initially denied having stolen the documents when agents interviewed him. He reportedly backtracked and said he knew he was not authorised to have the materials.
The criminal complaint says he told investigators that "he knew what he had done was wrong and that he should not have done it because he knew it was unauthorised."
Martin, who remained in federal custody, appeared for the first time in US District Court in Baltimore on 29 August. He faces one year for the unauthorised removal and retention of classified materials and 10 years for theft of government property, the Department of Justice said.