Edward Snowden Fallout: Brazil to Host Global Anti-NSA Summit over Internet Surveillance
Brazil angry over NSA's covert surveillance programmes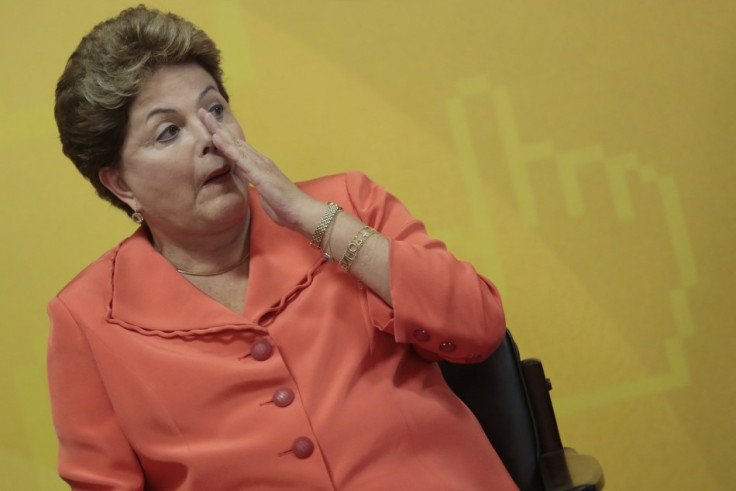 Brazil is gearing up to host an international summit to combat the widespread internet surveillance carried out by the US National Security Agency (NSA).
Brazilian politicians said the global summit is set to take place in April 2014 in Rio de Janerio.
Scores of countries enraged by US's covert spy programmes are expected to take part in the event to discuss how to tackle the increasing clandestine activities of security agencies. The NSA's secret programmes including Prism were brought to light by whistleblower Edward Snowden's disclosure of top-secret documents.
"We have decided that Brazil will host in April 2014 an international summit of government, industry, civil and academia," President Dilma Rousseff wrote in her in Twitter account.
The Brazilian president has decided to call for the global summit following a consultation with Fadi Chehade, the chief executive of the International Corporation for Assigned Names and Numbers (ICANN), a US-based non-profit organisation which works on internet-related issues.
Rousseff had earlier called off a bilateral summit with US President Barack Obama following revelations that her emails and telephone calls were allegedly tapped by the NSA.
Brazil is said to be one of the hot targets for the NSA's surveillance programmes as the spy agency is believed to have kept a close watch on the diplomatic community as well.
During her UN address, Rousseff said: "Without right of privacy, there is no real freedom of speech or freedom of opinion, and so there is no actual democracy. Without respect for [a country's sovereignty], there is no basis for proper relations among nations. Those who want a strategic partnership cannot possibly allow recurring and illegal action to go on as if they were ordinary practice."
Heaping praise on Rousseff's response to US's eavesdropping activities, Chehade said: "The world listened to the Brazilian president, who spoke with deep conviction and courage, and expressed frustration that many people all over the world feel about the fact that the trust we had in the internet was broken."
© Copyright IBTimes 2023. All rights reserved.