NSA leaker Edward Snowden speaks out as Iran silences dissent on the internet
Snowden said that state surveillance is "never about privacy. It's about power."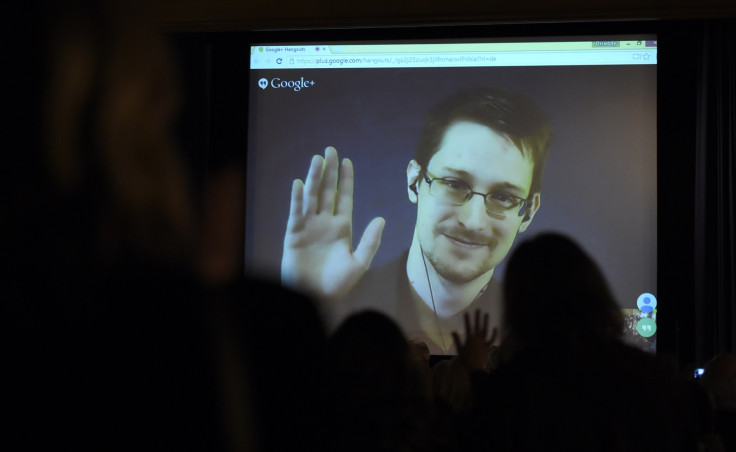 Exiled NSA leaker Edward Snowden has spoken out amid the civilian uprising in Iran, writing online that the US government could help protesters by working alongside Google.
In a series of updates published to his Twitter account on Monday (1 January), Snowden wrote: "Many US politicians say they want to help Iranian protesters. If they're serious, one phone call could get Google to restore millions of protesters' ability to connect and organise."
He voiced his opinion in response to a tweet from Washington DC-based internet infrastructure researcher Collin Anderson – who has previously delved into the subject of state surveillance in Iran.
Anderson said that, due to strict US sanctions, Google is currently forced to restrict use of the popular encrypted messaging app Signal to users in the country.
"Google could whitelist Signal and Tor, and incur basically no sanctions liabilities," the researcher wrote in one tweet published on 31 December.
"But it doesn't because it's apparently afraid that Iranian nuclear scientists will register a free account to run physics simulations or the IRGC will run some illicit business on its infrastructure," he added. The IRGC, or the Islamic Revolutionary Guard Corps, is a fork of Iran's armed forces.
This week, the government of Iran – led by president Hassan Rouhani – attempted to the curb mounting dissent by restricting access to the internet and messaging applications. Much of the outrage has, to date, been focused on the nation's supreme leader, Ali Khamenei.
Internet communication services were previously used to orchestrate the so-called Arab Spring in 2010, which resulted in the ousting of several leaders across the Middle East.
One platform, Telegram, confirmed Monday that it had been forced to suspend a public channel after it was used to promote the use of Molotov cocktails and firearms against police. Its CEO, Pavel Durov, revealed in a blog post Iranian officials had blocked access to the chat app.
"They imposed a block on Telegram – not clear whether permanent or temporary," Durov wrote.
In a series of separate Twitter updates, Snowden highlighted a report showing that Iranian officials had reportedly contacted potential dissidents via text message to warn about the consequences of protest, highlighted online by BBC world service reporter Ali Hamedani.
Snowden commented: "People who say 'I have nothing to hide' misunderstand the purpose of surveillance. It was never about privacy. It's about power. Twitter & @Telegram DMs are being used to intimidate Iranians and keep them from participating in the #IranProtests."
Clashes in the country have resulted in a number of fatalities, including at least one child.
Overnight (1-2 January) nine people died in central Iran, state media said. More than 20 people – at the time of writing – had been killed, as street protests continued to grow.
Snowden is best-known for leaking troves of internal documents from the US National Security Agency (NSA). He currently lives at an undisclosed location in Russia, under asylum.