NSA Snowden Leaks: Germany Launches Investigation into Angela Merkel 'Phone Tap'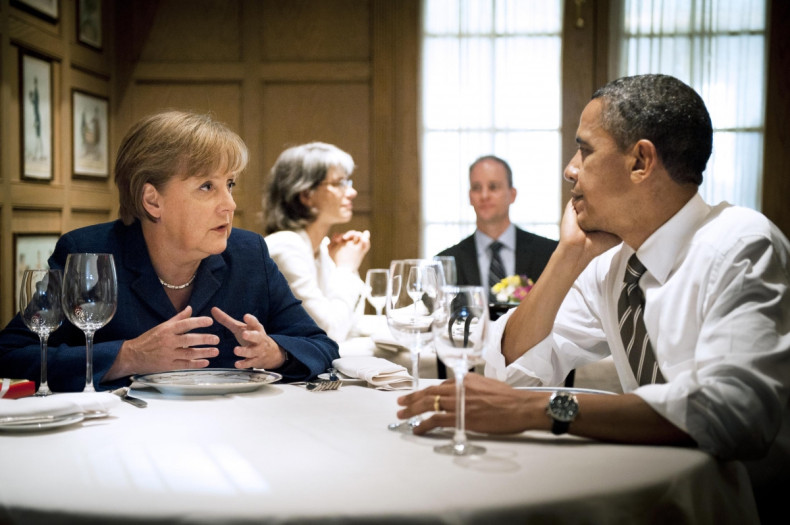 Germany is to launch an investigation into allegations made by NSA whistleblower Edward Snowden that the US government tapped Chancellor Angela Merkel's phone.
"I informed parliament's legal affairs committee that I have started a preliminary investigation over tapping of a mobile phone of the chancellor," Germany's federal prosecutor Harald Range said.
"Sufficient factual evidence exists that unknown members of the US intelligence services spied on the mobile phone of Chancellor Angela Merkel," he said.
Range said that he had decided against launching a further investigation into claims of NSA surveillance against German citizens after the allegations became public last year.
After he addressed the committee, Range said that the inquiry would be against "unknown" persons.
"The government didn't exert any influence on the prosecutor," said Merkel's spokesman Steffen Seibert.
The inquiry may again test Berlin's relationship with Washington after Merkel described the NSA revelations as "grave".
In January, Obama moved to improve relations by halting NSA spying on allied world leaders and pulling back the NSA surveillance programme.
Merkel visited Washington last month for the first time since the revelations were leaked and Obama told the German chancellor that he was "pained" that the leaks had "created strains in the relationship" with a US ally.