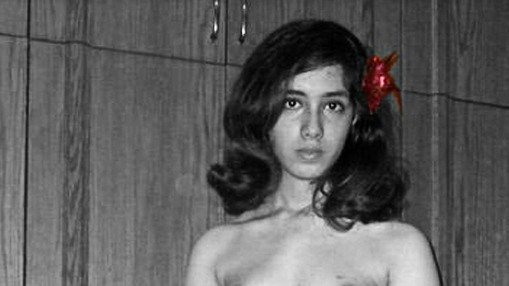 Aliaa Magda Elmahdy, the Egyptian blogger who stirred a controversy in the Arab world by posting nude pictures of herself on Twitter to protest against Islamism, has urged women to send her photos of themselves without a headscarf.
The 20-year-old activist is in hiding after receiving thousands of death threats after her naked pose.
"Women who were veiled and took off the veil and women who are veiled and want to take off the veil, send me all or some of these items if you agree to publish them," Elmahdy wrote on her blog, arebelsdiary.
The blogger, who faces a lawsuit along with her boyfriend and fellow blogger Kareem Amer for inciting indecency and insulting Islam, made headlines worldwide for a series of naked pictures on Twitter she posted under her real name in a protest against Islamic extremism. Her move sparked a heated debate on Twitter.
Supporters agreed to pose nude for a calendar in support of her. Human rights activist and journalist Maryam Namazie launched the initiative "in order to raise our screams against misogyny and Islamism and for free expression and women's rights".
Among the people who took part in the initiative were blogger Greta Christina, philosopher Daniel Salvatore Schiffer, columnist Joan Smith, Slut Walk co-founder Sonya JF Barnett and comedian Shabana Rehman.
Other signs of supports include a Dutch-Portuguese blogger, Luisa Batista Samora, who published a picture of herself naked, brandishing a pink guitar on the website Frontaalnaakt.
She denounced the "gross injustice" of discrimination on the grounds of sex, skin colour, religion, nationality or any other grounds.