Vatican Freezes Account of Monsignor 500 after Money Laundering Scandal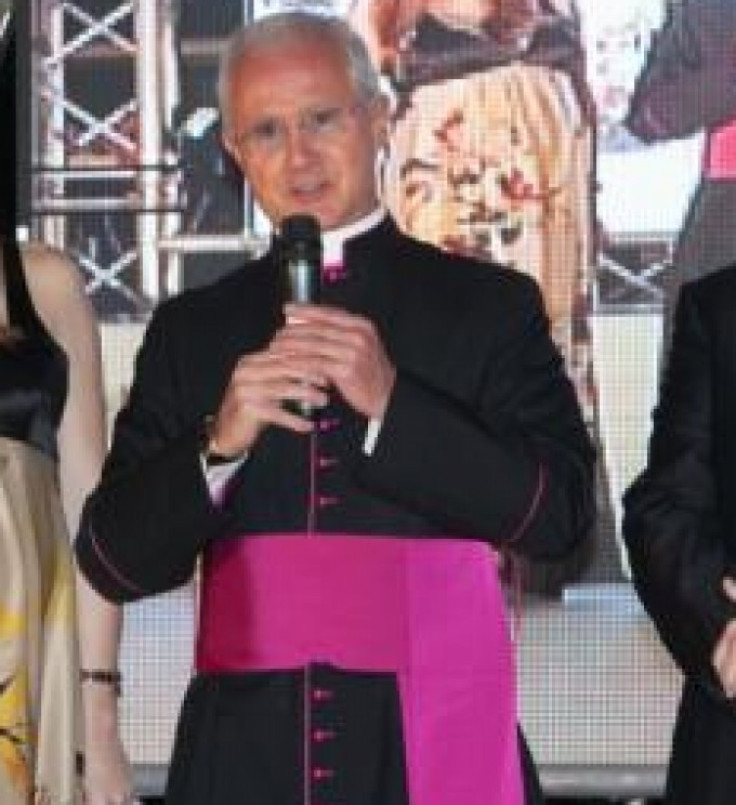 The Vatican has frozen the assets of the cleric known as Monsignor 500 as the scandal involving the Pope's bank continues to escalate.
Monsignor Nunzio Scarano was among three people arrested by Italian financial police for allegedly trying to bring €20m (£17m) in cash into the country from Switzerland aboard a government plane.
After suspending Scarano's assets, the Holy See also warned that other people may be involved in the investigation.
Scarano, who was denied house arrest, worked as an accountant in the Vatican's financial administration. He was already under investigation by magistrates in the southern Italian city of Salerno, his home town, for a suspected money-laundering plot involving the Vatican's bank, the Institute of Religious Work (IOR).
Italian secret service agent Giovanni Maria Zito and a financial broker, Giovanni Carinzo, were arrested along with Scarano. The three were accused of fraud, corruption and slander stemming from the IOR plot.
Missing €200,000 cheque
Monsignor Scarano - nicknamed Monsignor 500 for his habit of carrying 500 euros' worth of cash in his pocket - was asked by some "friends" to work with Carinzo, the broker, to return €20m that they had given him to invest. The identity of these friends is still unknown, according to police sources.
Scarano persuaded Carinzo to return the money with the help of Italian secret agent Zito.
The agent went to Switzerland to bring the cash back aboard a government aicraft, in order to prevent any reporting of the mission in Italy. When the job was complete, Zito demanded his €400,000 commission. Scarano paid an initial €200,000 by cheque.
But in a clumsy attempt to prevent the second installment of the commission being deposited, the monsignor filed a report for a missing €200,000 cheque. It is unclear why he wished to prevent the deposit.
After filing the report, Scarano was arrested by Italian financial police.
The Vatican said its own investigation into Scarano was triggered by several suspicious transactions reports filed with the Vatican's financial watchdog agency. It said its probe "could be extended to additional individuals."
© Copyright IBTimes 2023. All rights reserved.