Nvidia has launched a portable gaming console - Project Shield - which features a 5in flip-out screen, runs Android and comes with physical controls.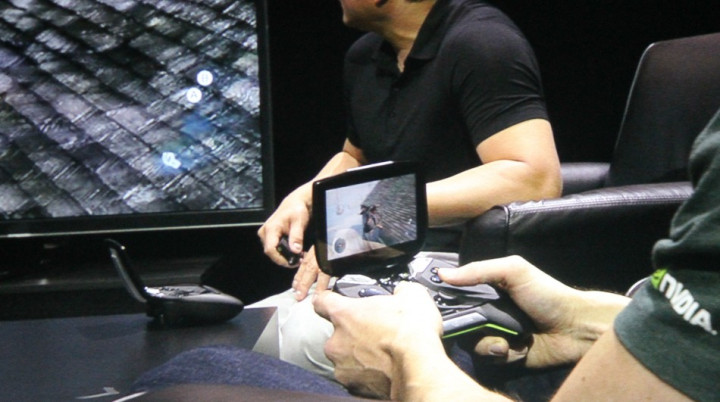 Follow all the news, reviews and rumours on our CES 2013: Live Blog
Nvidia's CEO co-founder, Jen-Hsun Huang, announced the unexpected device at the end of the company's CES press conference today, having already announced the company's latest smarpthone chip, Tegra 4.
The handheld gaming device will run Android, and will be able to access the Google Play store to download any games available on the platform.
The controller, which is of a similar size to a Nintendo 3DS, features a number of physical controls, including buttons, triggers, joysticks and a digital D-Pad.
The controller will be the first device launched powered by the Tegra 4 chip, which features 72 graphics cores.
The device will come with an in-built battery which will give you between five and ten hours of gameplay.
Project Shield also comes with an HDMI port which will allow you to connect to a large screen TV, and Huang showed off Project Shield using a 4K TV from LG, with the controller able to output 4K video without any problems.
As well as playing your Android games, the console will be able to connect to your Windows PC, as long as it's running a particular GeForce graphics card, allowing you play your PC games on the 5in screen, or on a large screed TV and controlled by Project Shield.
As well as going up against the 3DS from Nintendo, the Project Shield console will be challenging the PlayStation Vita from Sony, though sales of that handheld console have been struggling.
Huang made no mention of pricing but Nvidia has said the Project Shield console will be coming to the US and Canada in the second quarter of 2013 - though no word on avaialability outside the US yet.