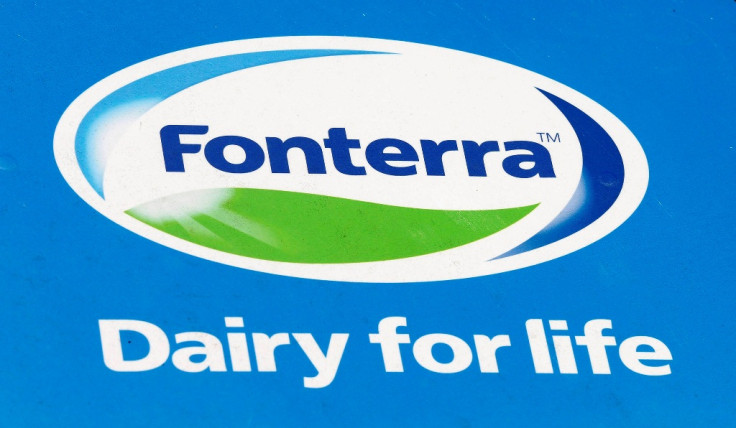 New Zealand's Fonterra Co-operative Group, the world's biggest dairy exporter, has paid $553m (£374m, €525m) for a near 20% stake in China's Beingmate Baby and Child Food Co.
The move will help Fonterra boost its presence in China's branded dairy industry.
A quarter of New Zealand's total dairy exports find their way into China, making it a crucial market for Fonterra.
Fonterra said in a statement that it paid 18 yuan per share for 192 million shares in Beingmate, giving it an 18.8% stake in the firm, short of a target of 20% announced in August 2014.
The price per share represented a 1.7% premium to the Chinese baby food and infant formula maker's trading price of 17.68 yuan per share on 16 March, and was at the top end of its one-year average of around 12-18 yuan.
Analysts told Reuters that the smaller stake may have been due to a weaker New Zealand dollar since the offer was announced.
The price per share was in line with initial plans, but the total price tag of around NZ$752m was 22% higher than initially forecast, reflecting the weaker currency.
Forsyth Barr analyst James Bascand told the news agency that Fonterra was paying a high price to expand its footprint in China's branded infant formula market, valued at around $18bn in 2014 by Euromonitor, given that many foreign players were investing heavily.
Fonterra CFO Lukas Paravicini said in the statement: "Our goal was to acquire up to 20%. We are extremely satisfied and confident that the partnership can and should proceed on the basis of the 18.8% stake. It is a good result.
"Over the next few weeks, Fonterra and Beingmate will now move ahead with the next phase of our partnership, which includes establishing a joint venture to purchase the Darnum plant in Australia and finalising a distribution agreement making Beingmate Fonterra's exclusive Anmum distributor in mainland China."