Oasis CEO on Airbnb crackdowns: 'It's a bit Big Brother to tell people what to do with their flats'
Parker Stanberry says he welcomes 'responsible, moderate' regulation of the sharing economy.
Oasis is a sort of hybrid between a traditional hotel and Airbnb. It wants to take the authenticity and affordability of an Airbnb home in a popular city neighbourhood and pair it with all the convenience and personalised service of a hotel.
Founded in 2009, Oasis is the creation of Parker Stanberry and its current CEO, who was inspired by his own travel and expat experiences. Stanberry was living in Buenos Aires, Argentina, at the time and so it became the firm's first city.
Now, Oasis operates in 24 major cities across three continents and offers over 2,000 properties. It's looking to expand eastwards in 2017 (Hong Kong, Singapore City, and Sydney) after receiving investment from AccorHotels. Stanberry is eyeing a target of 100 cities.
It works in a similar way to Airbnb. Homeowners offer their properties up for short-term and holiday lets on Oasis. But that's where the similarities end. Unlike Airbnb, not everyone can list their property.
Oasis "curates" its properties, which means it only approves those meeting certain requirements, such as being the right neighbourhood and of a high enough quality or with a particular uniqueness about it. "No more than we need," Stanberry says. "We want to keep it boutique and curated."
Moreover, in each city Oasis has a local team that offers a hotel-like concierge service for guests. They meet guests at the properties, which Oasis also clean and manage. The team also makes reservations and suggestions, and is on call – within 30 minutes of the properties – should any problems arise. As well as the guest services team, Oasis offers its own city guides, written by locals, with a select number of recommendations.
There are also discounts and special offers, such as membership of local private clubs or a gym. All of this is inclusive within the price, of which Oasis takes a cut of between 20% and 30% depending on how much they do on behalf of the owner. This is more than other comparable services, but Stanberry says Oasis also takes on more responsibility, so argues it's still a fair deal.
"We are not an online marketplace, we are a hospitality provider," Stanberry says. "I think there are people who are perfectly fine to go crash on Airbnb. Others like access to a gym when they travel. They like a hotel bar. So we're trying to replace those amenities in a very creative, asset-light way."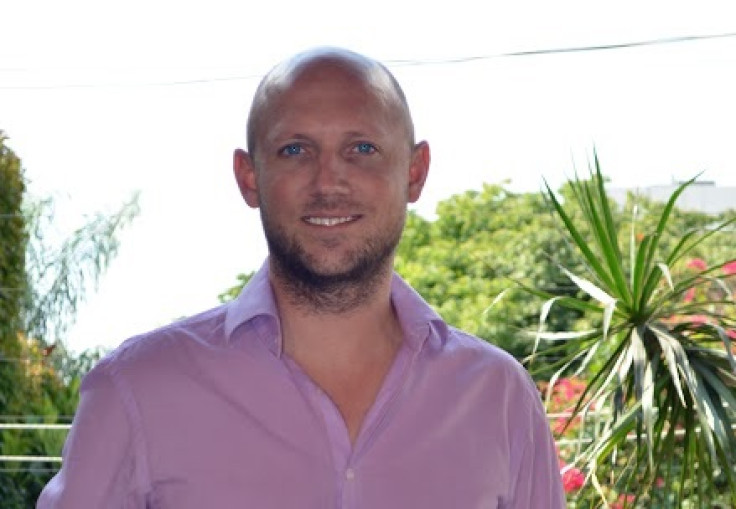 Parker Stanberry, CEO of Oasis
But is Stanberry worried that a behemoth like Airbnb – which has an estimated value of around $30bn (£24bn, €27bn) – will try to muscle Oasis out? No, he says, because they are different beasts with different priorities; Airbnb is after scale, while Oasis is about focusing on a niche.
"Their DNA is they're a technology platform," he says. "Could they decide to hire more people on the ground and start curating properties, providing cleaning? They could. I think it's unlikely because they're very successful doing what they do."
He adds: "I think what we do is different enough that it's unlikely someone else will replicate. Also, it's hard to do what we do."
There is another potential threat to Oasis – the political backlash against the sharing economy and its most famous names, such as Uber. In London, Airbnb has faced accusations and is making the city's housing crisis worse by luring landlords into using their properties for holiday lets which are more lucrative, something the company denies. Westminster council has launched an investigation. Other city authorities across the world are juggling similar concerns.
Stanberry feels some shelter from Oasis's business model, however. There is hands-on, face-to-face management of the properties by a dedicated local team, which should ease concerns about security and safety on both sides of the transaction, for customers and the property owners.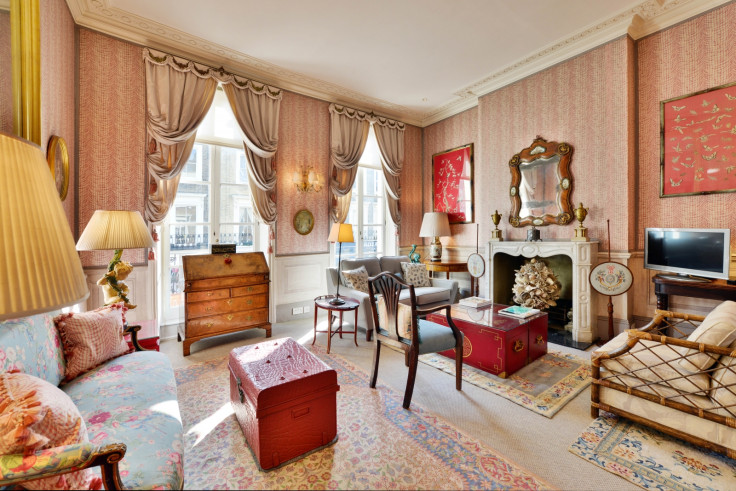 And Oasis focuses on longer stays, from those temporarily relocating for work, to corporate travellers, to holidaymakers from around the world rather than hostel-hoppers (Oasis has a policy of a three-night minimum stay). Recently, Oasis was used by the likes of Nike and the BBC to host employees in Rio during the Olympics. The magazine Vogue used Oasis to house staff during London Fashion Week.
"I think there is a responsible, moderate way to regulate the industry," Stanberry says. "And all industries, ultimately, should have some regulation. I just think it's a bit of a pendulum swing right now. At first is was like oh this is so cool, great, it's new. Now it's 'this is terrible'.
"The answer is always somewhere in the middle. So there's cities like Madrid, they've decided on a five-day minimum stay. That's reasonable to me. I wish I could service people for three or four night stays. But I get it."
He said licence agreements which allow for taxation are also good compromises between city authorities and service providers. But he says there shouldn't be aggressive regulation of the use of homes for holiday and short-term lets. "It's not free market," he says. "It's a little bit Big Brother to tell people what to do with their flats."
© Copyright IBTimes 2023. All rights reserved.