The Maison des Esclaves, an infamous slave house off the Senegalese coast, has received many influential visitors, including Nelson Mandela, Bill Clinton and Pope John Paul II. However, the arrival of Barack Obama on Goree Island holds a particular significance as the president's family's ancestors were among the thousands of Africans who were taken in chains from compounds along West Africa's 'Slave Coast' to the plantations of America.
Obama was to visit the Slave House museum, accompanied by his wife Michelle and their daughters, on the first of a six-day official trip to Africa.
The two-storey house on an 80-acre island in the harbour of the Senegalese capital of Dakar served as a gateway for the slave trade in past centuries. Designated by Unesco as a World Heritage Site, it stands as a reminder of slavery's horrors.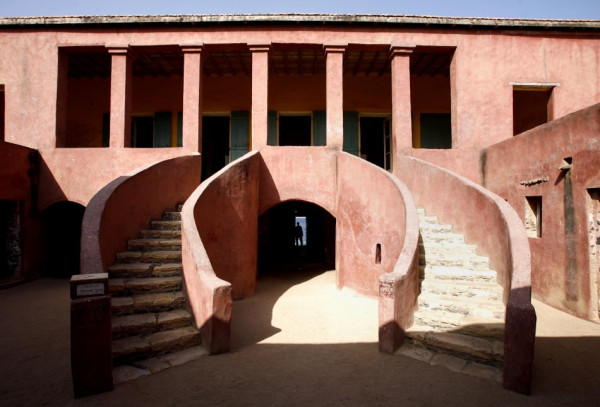 Both the US president and his wife Michelle are said to have some slave ancestors.
"So there's this link between Obama, an American originating from Africa through his father, and his wife, an African-American originating from Africa through her ancestors," Eloi Coly, curator of the Maison des Esclaves museum, told the AFP.
"I think with all these ingredients gathered together, this visit by the Obamas should be very special."
Until recently, it was thought that Obama did not have any slavery roots - unlike most African-Americans - as his father was born in Kenya and his Caucasian mother was a Kansas native.
Last year, however, website Ancestry.com revealed the existence of a blood line connecting the President's mother to the first African documented slave in the US, John Punch.
Michelle Obama is also said to have slave ancestors, as was documented in a 2009 investigation by US genealogist Megan Smolenyak in the New York Times.
The First Lady's great-great-great-grandmother and great-great-grandfather were reportedly slaves in South Carolina.
It is not known whether they passed by Goree on their no return trip to America.
Opinions differ on the precise number of slaves who ended up on the small island, which was set up as a trade centre by the Portuguese in 1444 and subsequently taken over by Dutch, English and French forces.
The official version that millions of slaves were traded at Maison des Esclaves was disputed by a 1998 study from a Le Monde journalist, who claimed no more than 30,000 left Africa for the new continent via Goree.
Despite the marked difference between these accounts, the house has become a symbolic place visited by many high-profile figures including veteran civil rights activist Jesse Jackson, François Mitterrand and George Bush.
After his visit to Senegal, Obama - who has visited sub-Saharan Africa only once before as president during a brief stop in Ghana in 2009 - will fly to South Africa and Tanzania.
The visit risks being overshadowed by the health of anti-apartheid icon Mandela, who remains in critical conditionat a Pretoria hospital. The White House said the decision on whether Mandela is well enough to receive Obama has been deferred to the South African leader's relatives.