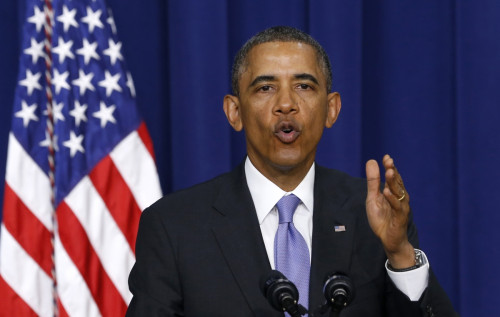 Barack Obama got involved in a televised spat with rightwing US Fox News channel host Bill O'Reilly over biased reporting.
The journalist with Rupert Murdoch's cable television asked the US president if he felt he had not been treating him fairly during an recently recorded interview.
"Absolutely. Of course you haven't, Bill. But, I like you anyway," Obama answered.
Obama said the interview had focused on a series of topics, including problems with the healthcare reform, the IRS scandal and the handling of the attack against the US diplomatic compound in Benghazi, used by Republicans to attack his administration.
"But these are unanswered questions," O'Reilly said.
"Yeah, but they're defined by you guys in a certain way," Obama retorted.
"If you want to be president of the United States, then you know that you're going to be subject to criticism," the president added.
"I think regardless of whether it's fair or not, it has, it has made Fox News very successful.
"What you guys are going to have to figure out is what are you gonna do when I'm gone?"
The exchange came during an interview recorded ahead of Sunday's Super Bowl and aired in two parts the night of the game and on Monday.
Fox's ratings have benefited from the Obama presidency as the conservative hard-line rhetoric and attacks against America's first black president have attracted a large Republican audience.
O'Reilly also asked Obama if he was the most liberal President in US History.
"Probably not," Obama replied.
"When you look at some of my policies, in a lot of ways Richard Nixon was more liberal than I was," Obama said, citing the creation of the Environmental Protection Agency (EPA) as an example of Nixon's liberal reforms.